One Last Kiss
May 28, 2011
Kiss me one last time. I know that it will be over after tonight, and I want to make the most of it. I know that it was never meant to work out for us, and that we were stupid to try to make it work. We couldn't have stopped the inevitable, what was going to happen whether we were together or not.
We were never on the same page. Something or other that one of us said always made the other upset or angry. I tried not to show when I was mad at you, but you had no problem pointing out my faults. The only thing that made it better was that I knew that there was no way that you could have meant it, and that you didn't know how bad I felt.
I don't know why I couldn't seem to talk to you about the things you did that upset me. I could tell you almost anything else. You know almost everything there is to know about me. But I just couldn't admit to myself that you were not the perfect guy. I wanted you to be perfect, and I wanted us to be perfect.
Tonight we will go our separate ways. You are going to that design school in New York, and I am going to Harvard Law, the school of my dreams. I know that we will probably never see each other again. I know that that is not enough for either of us to even think about turning away from the paths that we have strived so hard to create.
Kiss me one last time. No matter how well I know that it is better for both of us if we go our separate ways, I still can't truthfully say that I do not still love you. I can't look you in the eye and say that the slightest touch from you does not send chills down my spine. And when you kiss me, even for half a second, I just can't think straight. It's like you're brainwashing me, over, and over, and over again.
It doesn't matter that I love you more than there are stars in the sky on a clear night. It still does not change the fact that it can never work out. Tonight must be the last night that we are together. Because when the sun rises in the morning, we will part forever. We will board planes taking us in two very opposite directions, and go our separate ways.
It's scary to think that I will be spending the rest of my life without you. I do not wish this to happen to me, to us. So I beg that you kiss me one last time, so that I may remember you with the fondest memory one can give to another. One last kiss.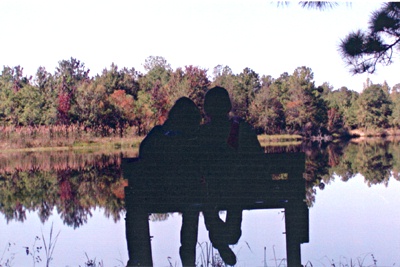 © Heather J., Slidell, LA