Longing Hearts and Blissful Winters.
July 26, 2011
Night is upon, but daylight is there, waiting. The position we both shared, as I questioned time, awaiting my dear. You've made me wait to the point of uncertainty, where hope almost lost it's eternal glow. I wandered the pathways and curved patterns of stones in my flowing black dress, dark as night, and my wandering mind, so bright.

Desperate sways of ice covered trees and passionate softness caught me. No matter how long I've waited, I found happiness in the memories, so charming. They'll last as long as our love; crossing the border to forever.
I saw sunlight finally appear as my eyes turned to find you there. Your more charming than my eyes could see. The mist beyond the trees, revealed deep treasures. I gazed into your eyes and all is well. Your vibrant whispers left me in awe. I've had no other desire than to unwind there with you by my side, watching the sun rise. You held me tight and my mind would never wander away. Your imperfect kisses, I could never deny.

I rose from your arms and walked, each step in snow. I knew that you would follow. Colors contrasted as time passed and you are all mine, never would I've shared, at that point in time. You sought my thoughts as I led you out into the forest, where the trees stood tall. Winter, then, like a hidden canvas, blank, but it was were love made it's last call. Your enchanting love burned down my icy wall of fright. I was no longer afraid to love.

I knew that when sleep came out to play, you took my far away and we would never part. The hunger of love, filled by Winter's eternal bliss. Fierce, strong surroundings and yearning echoes filled the air. I took your hand and you followed me behind the white covered oak tree, blessed by sunlight. There we danced as the sun's rays filled the sky, painting pictures with colors so bright.

I looked up from the memory I've just relived. I put down my pen as you gazed upon my leather journal. You knew that our story will someday be written history, I could see it in your eyes. You smiled, so beautiful, and surrounding me with the love we shared at equal. You made me melt, far beyond the lonely, absurd, illusions we call dreams. There is no need for them, because you are here with me. Autumn is here now, but we await Winter, to once again relive the shimmering memories we keep deeply within our longing hearts.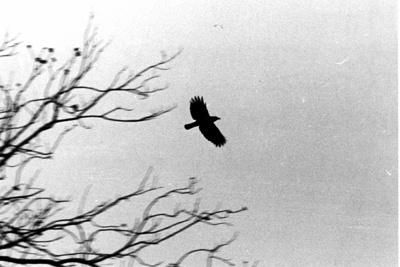 © Jacqueline T., Flowermound, TX