Cheated Out Part 2
March 9, 2011
Lily had forgiven me. Just like that.


Is this true love? Is this what those fantastic tales speak of? I thought they were lies, commercials to buy the book or sell the movie ticket.


No, forgiveness was the true gift. She forgave me due to the love she bore. Love can bring pain, but it's nothing compared to feeling it.....


I told Angelina that I was no longer interested in her. She cried.


A week later, she died of suicide.


I added the idea of love and broken hearts and suicide to my new story. It touched me deeply. Angelina had loved me. I imagined me leaving Lily if I had been cheating on Angelina instead. It saddened me so deeply, even scarring me to think of what she'd've done.....


It's shocking how painful a shattered heart could be.





There's a new author in my department. Her name is Alexis Mundas, and she's the palest person I've ever seen. Her skin is a white, not pasty white, but very pale. She has a freckle on her right cheek, which is rosy. Her hair is cut short and blonde, curled at the end. She was a little chubby.



This girl had written three books already, going under some code name no one knew. They were prized five stars and those stupid thumbs.



Ms.Mundas was verily much interested in me. It was scary. She asked and begged me questions about my life. I made things up. Eventually, like, yesterday, she left me alone.



Mr.Polinksky and I have made a new appointment. We're going to decided on a new secretary for him.


He wouldn't tell me why he had to consult with me about it. I wasn't anything special in this amazing group of other authors.


I talked to Lily about her.


"I think she wanted ideas for her story. You don't have to crack on her like this." she whispered sullenly. I nodded and stared into her eyes. That's went it hit me.


Me and Lily have never kissed.


Something so simple as kissing in relationship! Love has defiled the tradition of relationships.



Yet somehow... Somehow it doesn't...



It didn't matter!



Lily was the most amazing person ever, yet I realized I loved her personality, not her body!



For the first time, I shifted me gaze to examine her fully. I realized, also, that she was practically a supermodel.



"We've never kissed," I whispered in her ear. The words held heavy in the air and then she gasped and froze at the epiphany. Before she could jump away, I tore my face from her ear and o her lips.




The contact sent electric bursts and chills and shudders throughout my body. I didn't think some as simple as a kiss could be so shocking.





After half an hour, she pulled away and took a shuddering breath. That was our first kiss.


*

*

*

*

*
*

*


*
*




Alexis was ecstatic at work the next day. She said she made a whole new turn in her story. An electrifying one.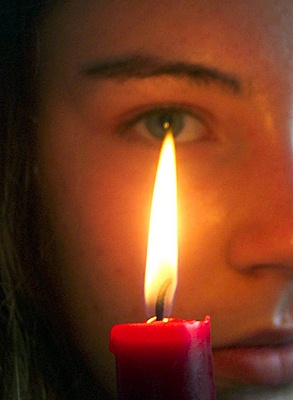 © Elise S., Clarksville, MD