Best Friends
February 1, 2011
He was like my brother. But at the same time, he wasn't. It was sometime in October or November of our sophomore year that we met. We became sort of inseparable. He and I hung out almost all of our winter break sophomore year. We went ice skating together, we made Christmas cookies together, and played in the snow together. We had to dodge rumors and ridicules that we liked each other from everyone who saw us together like rain drops. But we did. We made it through. We went through everything together. He was always the one I ran to when times were tough. He always knew how to comfort me. He would say to me, "Ellie, do you need me to come over now?" Most the time I would tell him that it was fine, but sometimes depending on the situation, he would come over anyways. Otherwise he would say to me "Ellie, we'll make plans this weekend and it'll get your mind off of it." Luke always let me cry on his shoulder or hold his hand when I was scared or tickle him or run to him and hug him whenever I needed to.

In our junior year, I dated Johnny Kendall, Luke didn't approve. I didn't understand why he didn't approve. It was a rough time in our friendship. Luke marched right up to Johnny and said to him in a stern voice "If you hurt Ellie in anyway, physically or emotionally, I'll mess you up." I was standing less than two feet away from them when this was said. I was astonished. Why would Luke ever embarrass me like that? What did Luke have against Johnny? Not even my older brother had ever said that to one of the guys I had dated! I didn't talk to Luke for a week. Then finally I knew I couldn't go without talking to him. And about a month after that, I realized that Johnny wasn't what I was looking for. Johnny was a liar. He never would fulfill his promises he made to me. I left him and secretly fell in love with Luke.

Senior year came around. There were plenty of memories that it had to claim. One of those memories for me would be that I was single the entire year. Nobody was quite right. Nobody could fulfill what I was looking for. Nobody could be Luke Greyson. Only Luke could be what I was looking for. But he didn't know that. Yes, I went on a few dates to see if maybe I could find what I was looking for. I kissed a few of the guys I went on the dates with, but I never found it. I found it when I looked at my best friend Luke Greyson though. I prayed every night that there could be something more between us. I'll never forget when he asked me to Senior Ball. Yellow rose petals had been formed in smiley face on the hood of my car and he was leaning against the car with a bouquet of red, pink, and yellow roses, my ultimate favorites. "Ellie, would you go to prom with me?" He said to me smiling his usual casual crooked smile. It reminded me of Elvis a little bit. My heart skipped a beat, maybe he had finally started to see what I had seen for so long. "Yeah, I will, Lucas." On graduation day, Luke gave me such a big hug that he lifted me up off the ground and spun me around. It pained me to hold back tears. But I was filled with joy, being in his arms. Then that night, I broke down crying in his arms. I told him I didn't want it to change. I didn't want to not see him every day. I didn't want to miss him or anyone else. I told him that I wished it would stay the same. He said to me "Ellie, change is natural. It has to take place. Can you imagine how boring life would be without change? But you are a strong and beautiful young woman, and you'll make it through this. And you know we have an entire summer together before we go to college. Don't you worry, Ellie. Has there ever been a time your best friend Lukey hasn't been there for you?" He was right, he had been there for me since day one.

It had been a plan since our sophomore year to go to San Francisco after graduation. It was our way of celebrating the end of high school. It was also the beginning of a major change in our lives. I was going to go to Central Washington University and he was going to go to University of Washington. We would only see each other on the breaks. It was going to be unbearable. I wasn't sure who I'd miss more, my family, or Luke Greyson? He was like family to me. But we weren't that close. There was just enough space to allow me to be in love with him without that being awkward.

We were in San Francisco, standing at the water's edge at sunset. We were close to the Golden Gate Bridge. I was wishing with all my heart that I could tell him what I'd held in since my junior year after I left Johnny Kendall. The wind was whipping at my hair lightly. I liked the way it felt. I wished it would take my worries away with it as it left. It was one of our last nights in San Francisco. We were going to have to fly home soon and begin packing for college soon. Would it be possible to avoid fate just for a little bit longer?

"Ellie, I'm not going to UW." Luke said to me as I looked at the water which was reflecting the sun.

"What do you mean?" I immediately shifted my eyes from the water to him. His tan skin, his brown almond shaped eyes which were the only sign that he was part Korean, his black hair, his smile was worried.

"I'm not going to UW. I'm going to CWU."

CWU. Central Washington University. "Why?" I asked.

"Why do you think?"

"Because you're crazy? Central doesn't have what you need for college."

"Yes it does."

"Oh okay." I was trying to hold in how happy I was. The man I was in love with was going to my college! I was grinning. "I'm really glad!" I pulled him into one of those long meaningful hugs that we had shared a lot recently.

"Me too." He murmured to me as we held each other in an embrace. Then he pulled away from me at arm's length for a moment. He looked at me in such a way that I never had seen him look at me before. "Ellie, what would you do if I kissed you?"

"I'd kiss you back." I said, realizing that maybe fate was taking place right now.

The lights were beginning to come on along the city. The bridge was lite up. The sun was dipping into the horizon, saying goodbye for a little while, to go light up another area for a little bit longer. The moon was taking over the sun's job of providing us with light. It was the perfect moment. His lips touched mine, and I felt like all the light had been restored even though it hadn't been gone. It was brighter than the sun. It was warmer than the sun too. It was the perfect moment.

"Why did I keep that in for all those years?" Luke said to me.

"I don't know why. I'm asking myself the same thing too." I said.

"Well, that's why I'm not going to UW. It's to be with you, the one girl I love." Luke said.

"I love you too."

So fate took place in San Francisco. My prayers had been answered, almost two years later. Believe me it was worth the wait.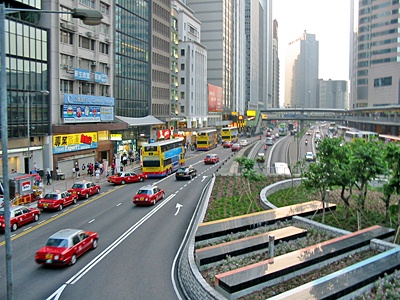 © Melvin L., Stuart, FL