Wishes (I wished it were true)
January 3, 2011
What would you do if someone told you they loved you? What it if was a joke?

For us, it was a joke. Kind of a long, complicated running gag. He told he loved me lots of times. I knew he was always joking. But deep down inside...I wished he wasn't.

I had dreams. Not dirty dreams, definitely not. But ones that he was in. Just us, talking, having fun together...him liking me. Of course I never told anybody about them. They all still thought it was just silly fun. Because it was, of course. But...I wished it wasn't.

Sine I am a girl of few words (usually), I often imagine up conversations with people I wish I really had the courage to talk to. He was one of the regulars. I would imagine he would text me something, and I would know exactly the right words to say back. He would say he loved me, and I would say "No, it's impossible". We would fight about it. And eventually, he would win. Of course it was all a figment of my imagination. But...I wished it wasn't.

No boys have told me I'm good-looking, except perhaps family members. He once jokingly told me over a chat that, "I think you're cute...sorta...on the inside. And you think I'm cute on the outside". He was joking, of course. Little did he know how true it really was. Sure, he wasn't a heart-stopper. No girl would swoon at the sight of him, and he was definitely no Orlando Bloom. But he was tall, and easy on the eyes. He didn't know that when he told me then, "you think I'm cute on the outside", it was true. He knew he was making a joke when he said "I think you're cute". But...I wished he wasn't.

Every time he said "I love you", I felt a glimmer of hope. Did he really mean it? Did he too, feel the way I did? Was he just not brave enough, like me? I didn't know.
I didn't know if he loved me.
I didn't know if he felt how I did.
All I knew was, all I know is...
I wished it were true.

And how does this story end?

...I'll let you know.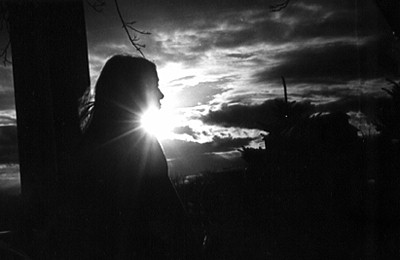 © Elizabeth G., Marblehead, MA