Choir
December 9, 2010
High school had become a place that Lilly had grown to despise. Sure, it was a great for seeing friends, she told herself, but still, she hated going to that wretched place. It wasn't that she hated learning or anything like that. What made high school so wretched was these boys; they were so obnoxious and arrogant, all they cared about was themselves, and being loud and drawing attention to themselves. They knew how to get under Lilly's skin, so they would do exactly that. They would make fun of her name, and she loved her name, so it would hurt her feelings. The boys would talk in loud monotone voices and try to act "balla". They would say things like "boom" and "classic" when it was highly unnecessary. And unfortunately, for Lilly, they were in all of her classes except choir.
Lilly would sit in her classes that she had with them wishing they'd accept her and say that she is pretty. Although most of the time, she would be perfectly happy she wasn't one of those "perfect" girls who the boys would allow in. Most those girls were only allowed in because they were rude to other girls, they were extremely fake looking, or they were willing to put out. In her English class, she was forced to have to sit by one of the "leaders" of this group, because of this, all his "group members" would come over to their table every chance they got. Lilly would sit there wishing to be at home, or in choir, or at least to be heard when she would tell them to shut up.
In choir was the only place at high school that Lilly truly enjoyed. She felt the most alive in choir. "Music is my drug," Lilly would tell people nonchalantly with a huge grin. People wouldn't always understand what she meant, but Lilly didn't care.
Towards the end of the school year, Lilly's choir director assigned a test where the students could choose any song for the test. Lilly chose "Seasons of Love from her favorite musical 'Rent'.
Many people chose a song that they had sang in the past. Though a few wanted to try something new.
On the day they were to sing, Lilly was one of the first to sing. She was a co-section leader, and she had a strong soloist voice. She sang her piece confidently and beautifully.
At the end of the class period (a time in which Lilly always dreaded), Chase sang his piece. Chase is a tenor in the choir, he's someone who has always been friendly with Lilly. Chase sang a piece in Italian, it was obvious that it was a love song, but no one could place what exactly it was about. Either way, he sang it beautifully. Lilly had always been very fond of Chase's voice. Lilly couldn't help but to notice that Chase's eye would not ever leave her face as he sang. The entire three minutes Chase was singing, Lilly was wishing he would advert his eyes.
"Lilly," Chase said as they left the choir room. "D'you want to know what the song means?"
"Sure," Lilly said figuring this would explain why his eyes were so keen on being set on her as he sang. It was as if her was singing the Italian love song for her.
"My true love, for our love has blossomed like a rose, together we fly like a dove, we fly into the night, to be together forever. My true love." Chase said.
"Why were you looking at me while you sang?"
"That song is from me, to you."
"Oh really?" I said with a coquettish laugh.
"Yeah really," Chase said then giving me a peck on my cheek.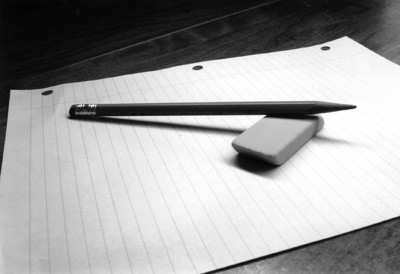 © Michael H., Mildford, CT