Missing You
November 19, 2010
I sat on the porch swing letting it swing at little as I watched the sunset. I did my best to ingore the sound of his car driving up, or the sound of his feet crunching the gravel on our rocky driveway. I knew why he was here. I knew who he was here to see. Me.
When he came onto the porch his weight made the stairs creak. When he reached the swing he stood enough to the side so I could still see the sunset. When he realized I wasn't going to look at him he moved a little into the way. I turned to look at the tree to the opposite side and listened to a bird sing it's last song for the day.

I felt sad to be playing these childish games but I couldn't get myself to look at him.

"Tay, you know why I'm here. I'm not going to make excuses. I love you and miss you." I tuned to look at him when he said this. He looked surprised to see the tears in my eyes.

"I know." I said my voice cracking.

"He bent down and took my hand then pulled me close. The tears brimmed over. His arms were around me and I cried into his neck.

I had missed him.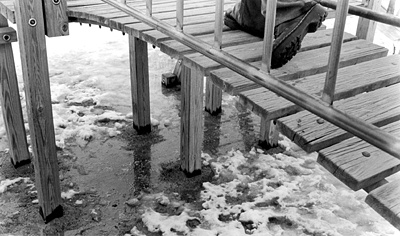 © Rebecca S., Marblehead, MA