Forever
October 16, 2010
"Are you really there?" I asked the seemingly empty room and brushed away my tears.

"I'm summoned by the sound of your agony." He chimed in his melodic voice.

"Don't worry about it Ty, I'm fine." I replied.

"You are lying. Please tell me if something is wrong dear." He whispered.

His voice seemed to surround me. I couldn't see him, but I knew he was there. He was always there when I needed him. I needed him now, so I didn't see the harm in sharing the reason for my tears.

"He dumped me." I barely whispered before bursting out into tears once more.

Finally he came out of the shadows and made his way to the bed where I sat. He sat down next to me and put his strong pale arms around me. It felt as if he was trying to hold the broken pieces of my heart together. I let him hold me for a little bit before I had to look at him. I tilted my head up just a tiny bit, so I could see him through my damp lashes. He was drop dead gorgeous. He had black hair that covered one eye and had a lip ring near the corner of his bottom lip. It looked amazing on him, and he had gauges in his ears, big, but not enormous. He was my immortal emo, he was Ty.

"I told you that mortal boys would do this…" He said slowly, unsure of how to comfort me.

"I know. I shouldn't have dated him… he was never as amazing as you." I whispered.

He looked down at me, and I could see his incredible blue eyes. He put two fingers under my chin and tilted my head up just a little more so that he could see my eyes. My eyes, the ones that would never be as incredible as his… My eyes were a bright green that seemed to glow in the dark.

"Then why did you leave me?" He asked, pain filling those eyes.

"I don't know. I missed you though." I sighed with fresh tears ready to spill over at the first sign of his anguish.

"I missed you too love." He replied and held me tighter.

I buried my face in his shoulder. His body was warm and firm, while I was ice cold. He pulled me up onto his lap like he used to. I sat there letting him hold me close, but I was secretly wondering if he wanted things to go back to the way they were.

"I love you so much. Every moment I was without you I just wanted to die, but I can't die so wishing for it didn't work." He told me.

"I love you too." I said, ignoring the last part of his sentence.

"Do you want to be with me Ara?" He asked.

"Yes." I whispered.

"For how long?" He inquired.

"Forever." I said simply, and I looked up at him once more.

"I'd like to believe that." He said.

"Well believe it." I replied in a very serious tone.

He looked deep into my eyes and saw that I was serious. He let out a small laugh and let me go, but only so he could slide a diamond ring onto my finger.

"Marry me?" He asked.

"We can't get married! I'm only 17! I… how long have you had this ring?" I stopped protesting to ask.

"Since I met you." He said.

"Oh." I said dumbfounded.

"Will you?" He asked again.

"Yes." I whispered, more tears spilling from my eyes.

He picked me up and spun me around. He kissed me right on the lips with such fervor that I could hardly believe that this moment was real. I was so happy, then he stopped kissing me and put my feet back on the ground.

"I have to make you immortal though, are you sure you want that?" He asked.

Did I? Was he worth it? Was he worth me giving up a normal life?

"If it means I will be with you forever then yes." I said.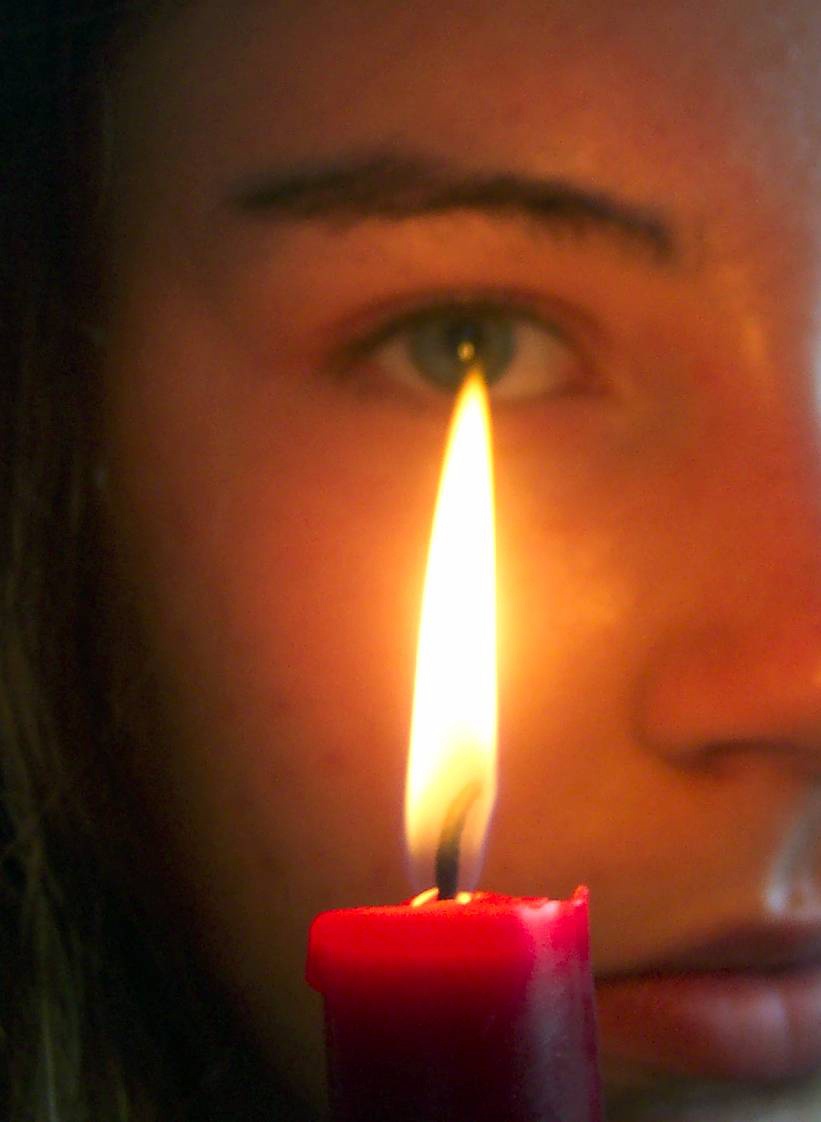 © Elise S., Clarksville, MD