My Heart Hates Me
August 16, 2010
Some part of me knew it was true, but I wouldn't admit it. I was trying to break my own heart and it wasn't working. He was kind to me. That much I would accept. They told me he liked me, I knew he didn't. They wanted to see me fall flat on my face. I hadn't had a choice in falling for him in the first place.

As soon as he learned the truth, I didn't like him anymore. I've always been like that. As soon as the truth got out to him, I didn't love him anymore. For years I had been trying to kill the love I had for him, and all it took was for someone to betray me.

People like him, I hate. You like them whether you want to or not. You've no choice in the matter. Your heart just decides for you.

This new one, I had a choice in. He loved me first, I didn't know him. I still don't, but thanks to a little misunderstanding he thinks I love him.

Love is not something we can throw around. That much I've learned. Love takes time. It's slow to heal even the hurts that weren't really there.

My heart was forced to love this one for his sake. I couldn't just drop him, no, for some reason I cared for him. This guy I had never met, and yet I'm falling for him. Albeit, slowly, but I'm falling none the less.

Perhaps this will be a good thing. I shall wait and see. I just hope my heart won't fall for someone else again in the mean time.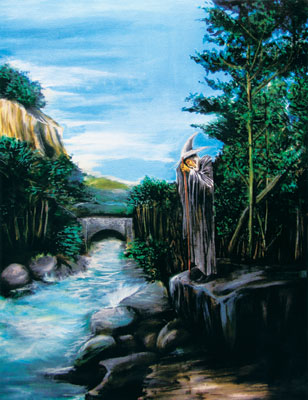 © Mick G., Bellevue, NE