Me and Michael Part 2
July 23, 2010
"Michael, I'm sick of taking care of her," I said to my new best friend as we walked to my house.

"I know, but Chels, you gotta help her," he replied, putting his arm around my shoulders in a friendly way.

"But, I'm so sick of it! It's her fault, and she's being so rude. Does she think I enjoy helping her? I've been angry since I found out she was preggers."

Michael stopped walking and stood in front of me. "Why are you so angry?"

I bit my lip. "She's my best friend, and she goes and does that! She didn't even let me know she was planning on... having sex, you know? She always said she wanted abstinence and.. ugh, life is just happening too fast. I hate change." That last part came out weak as tears came to my eyes.

I was mad.. But I loved Liz. She was my soul sister and this was killing me inside. I didn't wanna see her stomach grow, I didn't want to have to sometimes give her rides to the doctor's. This just.. It sucked. I hated it. My best friend..Grown up just too fast.

Michael tilted his head to the side, a sympathetic look on his face. "Aw, sweetie. I know it sucks but.. You gotta stick through it. This is one thing you gotta live through. I know you hate change, I know. But remember, there are some people who love you a lot, and who will help you with change. I'm one of them."

"Michael, you are so sweet. But you don't get it! When I got my braces off two years ago, I was a little weirded out at first. That's how much I hate change."

He smiled at that. Not that I blamed him. Even I thought it was kind of silly.

He wrapped me in a hug, his angled face on my head. I let myself cry into his chest, inhaling his Axe.

He let me go, looked at me critically, and wiped away my tears. Michael grabbed my hand, and led the way to my house, squeezing it every now and then, to let me know I was still in his thoughts.

Ever since that day, I had seen him in a different light. He had always been beautiful. On the outside and in. He was my best friend, of course he was beautiful, that's why I loved him.

But now, his beauty took a new approach.

That's why, ever since that day, I had been in love with him.

I was in love with my best friend, and it sucked.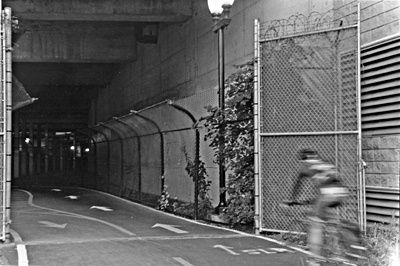 © Claire E., Bethesda, MD