Stupid, Beautiful Necklace
May 25, 2010
I know that I shouldn't be so confused. It was only a necklace… a stupid, beautiful necklace. That kind of necklace with the tiny sparkle at the dip of a silver heart. That kind of necklace. And I guess I should ask you why you gave this to me. Why I found it in my locker with a little blue bow at the top and a white slip signed love, Aden. But I didn't.

The truth is, I want to know. I want to know why three months ago, I started to catch you staring at me. Not just staring, but gazing. A tender smile upon your eyes, a soft grimace on your lips. I want to know why you started avoiding it. We were best friends since second grade. You used to tell me everything, but now? I want to know what's so different now, but what wasn't different back then.

And I got this close to asking you. I really, really did! In fact, you were there. We were doing our casual Friday's. Those Friday's where we order pizza and watch movies that we fight over for about twenty minutes. The kind were through each movie we throw popcorn in each others faces to see who would get mad first. Of course, I was the first to get mad while you laughed your rumble-y, deep laugh and I figured you'd just turn over on the couch to stare at the screen. But this time, only your body turned, and your head stayed my way… and so did your eyes… and I couldn't move. My eyes were glued towards yours. Your eyes, and your smile, and you moved closer and closer very slowly. Closing the tiny gap that was between us, and you began to lean down... closer… closer…

But I moved away, and so did you. Just a little more forced, and a little un-happier. We finished our movie night with no words said, just the beat of your heart pounding in your chest, while mine tried to hide.

And after that? I stopped talking to you, stopped being with you. Completely tuned you out. But our memories, and every single inside joke was still beating in my mind, and every text message that I got trying to explain, or apologize, or find out what was going on kept slinking back. I couldn't keep you out. Not matter how much I tried, you were still there. Always… and I knew you deserved an explanation, and I knew that you deserved a story, but to be perfectly honest, I didn't have one.


But then, you gave me that necklace. That stupid, beautiful necklace. And I wasn't sure what to do with it. Should I wear it? Should I give it back? So many options. I knew what I wanted… and I knew what I should do. I should pick it up, walk over to your locker, and throw it back in. that's what I should have done. But I remembered those texts and those inside jokes. I remembered our movie nights, and I remembered your stares. I knew that this choice would determine everything, but something made me think. I wanted to feel the silver caress my skin, and I wanted to have that gorgeous diamond gleam by my smile. So I took that necklace, that stupid beautiful necklace, and I placed it on my neck and left it there.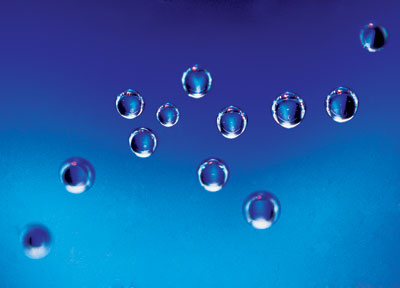 © Lindsey W., Woodinville, WA