I Wasn't Over Him
May 8, 2010
I struggled with my homework, attempting to use my protractor as a ruler. This, of course wasn't working very well at all and the line on my page was becoming more and more slanted each time I moved. After dropping my protractor for what seemed the millionth time that evening, I bent down to try and find it again. The thing that was annoying me was the fact that since it was clear, the protractor blended in with the carpet brilliantly. As I searched the floor with my hands, there was a loud knock on the back or. Before I could stop myself, my mind popped to the idea that it could be him. But I dismissed this just as I always did and carried on searching.
I heard my mum open the door and the sound of her greeting someone. I knew who it was straight away by the voice that answered. The guy that I had dreamed cried and smiled about so many times in the last few weeks. For once, the idea in my mind had been right. Not able to move, I fixed my hair whilst hiding behind the kitchen counter. His voice filled the room with some murmur about slippers and I felt my heart pulsing through my skin as he laughed. I couldn't help but silently smile along with him. The noise of the door to the back room opening and then closing was heard and I knew it was safe to stand up.
"Mum can you help me find my protractor?" I asked, my mind somewhere else.
"I'm sure you can find it yourself, I'm busy right now." She replied as I left the room, already knowing what the answer would be. I ran into my bedroom and hurried to the mirror. My hair was still a huge mess after hockey practise but I manage to brush it own into its normal shape. I then swiped some dust off of my face and left the room, heading back to the kitchen. On my way, the doorbell rang. The thought of it being him entered my head again, before I realised he was already in my house.
It turned out to be his mum at the door, who had been waiting in the car, typical of him. I showed her the door to the back room and she went in to collect him. It took all of my strength to pull my focus away from the darkness and pain lurking in that room and go back to finding my protractor.
When he eventually walked through the kitchen on his way out, I couldn't bring myself to face him. Or look at him at all. Even when he walked back through the other way again, having forgotten something.

I wasn't over him, not one little bit.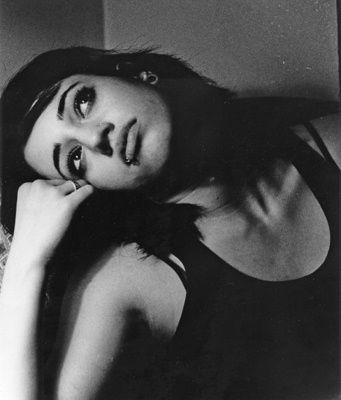 © Jessica B., Bethesda, MD