And in the Fall will you remember?
May 3, 2010
There were so many things to describe us.
Friends?
Acquaintances?
Best friends?
Classmates?
More than friends?
Lovers?
You were always a bit of everything; always somewhere in between. It started with lunches, crusts cut off neatly by our mothers, the high whistle of the evil lunchroom lady. You invited me to sit with you. I was alone because no one wanted to sit with the girl who had a big ugly cast. I couldn't play hopscotch or tag like the others. You said 'come sit with me' and you made everyone sign my cast. That was third grade. In the sixth grade I wore my friends pink shirt to the Valentines Day dance and braided my hair because you said it reminded you of caramel when it was braided. And tried to make my breath smell good by eating a half bag of cinnamon candy hearts but instead my teeth turned all red. When you saw how embarrassed I was you did the same thing and pretended it was an accident, but I knew it wasn't. And you never asked me to dance once so I went home and wrote in my journal about how much I hated you. I ripped that page out though because two hours later you rang on my doorbell and asked me to go biking. I took that as your apology. My bike tires were flat but I refused to let you beat me to the bike trails. And I won by a landslide but didn't even brag about it afterwards. That was my apology. Grade seven you asked me to help you with math. It didn't make sense because you knew I sucked at math. But I agreed anyways and we ended up laughing so hard that the teacher gave us a detention. I had never got detention before but I liked getting into trouble if it was with you. The teacher didn't know that detention with you was my heaven. On New Years you invited me to skate on the pond in your backyard. You taught me how to play hockey. I was awful. I taught you how to figure skate. You were awful. Your mom brought us mugs filled with hot chocolate and those mini marshmallows. She said she wished I would visit more. You smiled wide and said I was going to. I was thanking the stars that it was so dark so you couldn't see me blush. You dated other girls that summer. We got into terrible fights. But you always apologised even though sometimes it was my fault. You bought me chocolate ice cream. 'Chocolate cures everything' you always said. Sometimes I wondered if chocolate could cure a broken heart. You promised we would go biking more. I told you it was okay, that I had outgrown biking anyways. Grade eight, October, I taught your sister how to read. You would sit at the kitchen table with a fruit smoothie just watching us. Watching me. March I asked you where your girlfriends were. You said you hated girls. I hope you were lying. It was the summer going into grade nine when you kissed me. We were at a Blue Jays game and right in the middle of the second inning with hot dog grease on my face, you just kissed me right on my lips. You said you had been waiting a long time to do that. I said I had been waiting a long time too. September we liked to walk a lot. You liked to hear me talk, I could tell. We would walk for hours, you and I. We talked about everything except our summer kiss. Grade ten I kept a lot of secrets from you. Life was changing and we were changing and all I wanted was your lips and your voice and your smile all to myself. I wanted you to be mine. When I confessed this you said I had to be there for you. I asked where. You said there. For you. For now. I didn't know where there was, but I needed you there too. Grade eleven we pinky promised to save each other a dance at spring fling. Other boys asked me to dance and I forgot. You were sad. I remembered my sixth grader pink- shirt-braided-self. June we swam underneath the summer sky and you told me how you loved me since the first day we met in third grade with my ugly purple cast. I expected to be surprised by this, but I wasn't. You kissed me then for the second time. July you kissed me again and again. We ran for miles everyday. Running out all of our fears, all of our failures, running away from life. Together we ran. August was jokes and laughter. You smiled more often. You held my hands and kissed my forehead. You used words like 'love' often. And when you left for your cottage I chased your car until my lungs felt as if they were going to burst. You waved goodbye sadly from the backseat. September is when you came back. We were finally graduating high school and things were different. You wanted to be a dentist. I laughed. You talked about moving to British Columbia. I wouldn't follow you. You said things had changed and I believed it too, but I screamed anyways at how much I hated you. And you cried because you knew it was the end and I did too. So I kissed you for the last time, and I swore I could taste a hint of cinnamon candy on your breath.
One year later. Years still pass and seasons still change and I am starting to forget.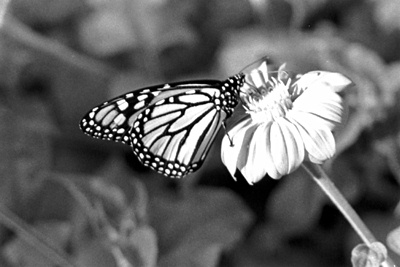 © Lindsey Dennis, Marblehead, MA