EC+AM=4ever Chapter 49: THE END
March 20, 2010
December 21, 2009
6:00 p.m.
Ash's House


"Dinner's ready!" I called out into the living room. Ash's mom stood up from the couch, setting her book down and walked into the kitchen.

"Mm, smells good." she complimented.

"Thanks," I replied. "I made lasagna." We both sat down at the kitchen table and began eating. When the doctors had let her go home from the hospital, I volunteered to be the one to take care of her. So I moved in next door, at what was Ash's house.

I was close to my parents still, only one house away from them to be exact, so they came over often and vice versa. However, I was also taking classes online for college. That way, I could stay at my new home with Ash's mom, my mother-in-law, and still "go to college" at the same time.

I also worked part-time at Sadie's to help pay for the rent, but my parents helped out too. However, once the lease was up, we'd both be moving back to my house. She just didn't want to, and I quote, "waste her house". So we came to the agreement that we would both live here until the lease was up.

She took a bite of her food and lick her lips. "It tastes good too."

"Thank you, I'm glad you like it." I said.

We both finished our dinner and then I stood up to take care of the dishes. "I'm kind of tired." she announced. "I think I'm going to go to sleep early tonight."

"Ok," I rejoined. So I walked her up to her room. I waited outside her bedroom door as she changed into her nightgown. Everyday, I had to lay her clothes out for her, because she couldn't remember which drawer everything was in. When she opened her door, announcing that she was ready, I led her to her bed.

She climbed in and I pulled the covers up over her body, leaving her head sticking out. "I'll be right back." I informed her. "I'm going to get your medicine."

So I walked into the hallway bathroom and opened up the medicine cabinet, pulling out the small box of Aricept and taking out two small pills. Then I grabbed the small glass cup sitting on the sink's vanity and filled it with water from the sink.

I took the medication and the water to her room and handed them both to her. She sat up in her bed and took each pill separately, washing them down with a gulp of water each time. Then she handed me the empty cup and I turned to walk out of the room.

"Wait," she called out.

I turned back to face her again. "What is it?"

"Where's Ash?" she asked. "I want to say goodnight to him." This was the hardest thing about living with her. The Alzheimer's caused her to continue to forget that Ash was no longer alive. So almost every day she would ask me where Ash was. And almost every day I had to remind her that he was dead.

"Ash isn't alive anymore, remember?" I said like always.

Her face contorted into a sad, disappointed, empty expression. "He's dead?"

I nodded, "Yes."

A few tears trickled down her cheeks, but she soon composed herself, looking up at me. "Do you miss him?"

"Very much," I replied.

"Do you ever think about him?"

"All the time,"

"Did you love him?"

"I still do."

She paused for a moment, looking down at the blanket spread across her body. "I wish I could remember him."

"He remembers you." I told her.

"How? He's dead." she said.

"Yeah, but now he's up in Heaven with all the angels. And he's looking down on us and protecting us. He saved you from that coma."

She smiled and looked up at the ceiling, "Thank you, Ash. When I die, I'll come up to Heaven and thank you in person."

I grinned, a tear rolling down my face. "Why don't we say goodnight to him?" I suggested.

She nodded, approving of this idea. "Goodnight, Ash." she said, looking up at the ceiling again.

"Goodnight, Ash." I repeated after her, also staring up at the ceiling. "I love you." Then I walked out of her room and into my own. And when I got inside, I walked over to the window and stared out. Looking right into my old room.
THE END

Author's Note: So what did you guys think of the ending? Also, keep your eyes peeled because I'll be posting the 1st chapter of the sequel to EC+AM=4ever soon.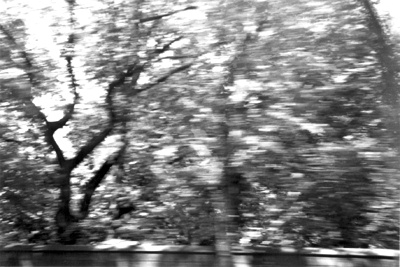 © Sarah M., Phoenix, AZ