Once I Knew a Boy
March 9, 2010
Once I knew a boy.
He was full of youth and happiness and he thought that he would live forever. He would take me to movies and buy me dinner and pull me out in the rain simply to dance and get wet.
And that boy was mine, and I reveled in the jealousy of other girls as he would take my face in his hands and kiss me, not caring who saw. He was bold and brash and full of laughter, and I loved him.
This boy was warm and soft and caring and he wanted to give me the world. I took all he offered and did my best to give him everything he asked for. I wanted to be good, because he was good and we were happy.
Once, I knew that boy.
But as I looked at you earlier, with your hard eyes and harsh words and stinging slap, I couldn't find that boy I knew. He's gone, changed by years and hard times and a life that will only get harder. I no longer love you.
I pack my suitcase while you are wallowing in your alcohol induced slumber and I take everything I think is mine. My clothes, my electronics, my books, my movies, my food, my blankets, my jewelry, mine, mine, mine, mine, mine.
I leave you, though, because you are no longer mine. You are unrecognizable, a monster in disguise of that beautiful boy I loved oh, so long ago. I don't hate you, but am merely repulsed. And I am ashamed that I wasted so much time on a boy who used to love me back, but forgot how to. A boy who changed and used violence as a means to control me.
Once I knew a boy. But he is gone.
And when you wake up, I will be, too.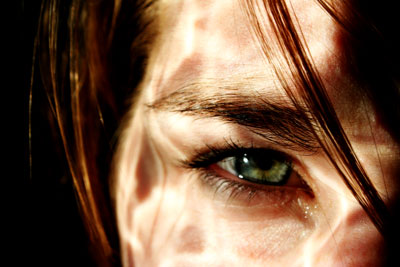 © Monica L., St. George, UT