Foreign Love Part Two: Chapter 10
February 21, 2010
We reached the dock in about half an hour. We got out of the car and saw everybody looking at us because of the really expensive car we had and of course Rose's looks. "Excuse me sir?" I asked the man at the desk. "Y-Y-Yes?" he replied mouth drop open. I just rolled my eyes and said "Can we get a boat that will take us to Europe?" I asked.

"Y-Y-Yes, but it will be of high cost." "No problem, I think we can pay." "Well I can give you a discount for the pretty ladies" he said showing his yellow crooked teeth. "Why thank-you sir you're very kind!" I said with a grin. "No problem! Now you too look hungry to we can supply you with some food on the way there." Then Rose stepped in front of me. "Why thank-you!" she said while leaning in closer and taking his beard hair in her finger.

I rolled my eyes. This was so gross! I walked away to the boat that he had given us. He finally managed to pull himself together and walk out from behind the desk and walked over to where I was and walked inside the boat.

The boat was really big, probably because it was going to travel such a long distance. It was made of a nice oak wood. It was shiny because they had just finished cleaning it. "Well can we go now?" I asked getting impatient. "In hurry? Well we will be going in just a few minutes, so don't worry!" said the man who was behind the desk.

Finally the set up the sail and he walked in front of the wheel. At first it took a while to even move a little bit. I looked back to see my Lamborghini just sitting there. I hope they don't do anything to it I thought. I turned back around and sat at a corner of the ship and waited.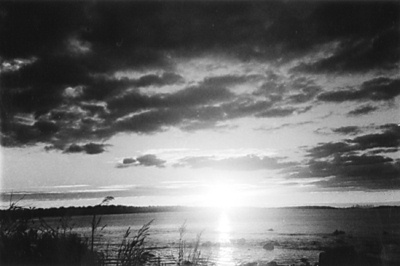 © Christy S., Germantown, MA