EC+AM=4ever Chapter 28
December 29, 2009
June 20, 2009
4:00 p.m.
Marconi Beach


Cole and I had been at the beach for about two hours so far. And I had to admit, we were having a great time. So far, we'd had a picnic on the beach, done a little bit of swimming, and now we were fastening on our life jackets to go paddle-boating. We decided on this because we thought it would be good to be alone, out on the ocean, so that we could talk.

Once we both had our life jackets on, we climbed into the two-person boat, and began heading out to sea.

"So, are you having fun?" Cole asked.

"Yeah, definitely," I replied.

He smiled genuinely, "Good," I could tell that he was happy that he was able to take my mind off of all the drama in my life for once. And I was happy about it too. But there was something that was nagging at me. This thought had been lingering in my mind for a while, but I'd never spoken up about it.

But now I was going to. "Cole, this trip is great, and you've been great too...but there's something that I've been meaning to ask you."

He looked up at me, "Like what?"

"Well, it's just that, you told me that you loved me."

"Right," he said.

"Well, what took you so long? You knew me way before this, so why is it that all of sudden, when I take of my glasses, put on some make-up, and straighten my hair, you love me?" It felt so good to finally ask him that. Although, I wasn't so sure I was ready for his answer.

I could tell that I'd caught him off guard by the constrained look on his face. He cleared his throat as if he were ready to give me an answer, but instead, he just bit his lip.

"Cole, answer me." I commanded.

Then he let out a terse sigh, "Evalynne, you've got to understand. Before now, you were just so...unappealing. Seriously though, how could I be interested in that?" he scoffed.

I felt so deluded. Just when I was beginning to really have feelings for Cole, he completely ruined it. How could he even say something like that? That was obscene. I've never met anyone rude enough to actually tell someone to their face that they were unappealing. Especially after telling me how much he loves me!

I opened my mouth to tell him all of this, but the words were caught in my throat. I stuttered a bit, my bottom lip quivering, until finally I let out a shrill gasp. "How could you say that?" I boomed.

His eyes widened at my outburst and he held up his hands in self-defense. "Sorry, I'm just telling you the truth." As if I really cared. "Jeez, it's not my fault you looked so dorky." he added under his breath.

That was the final straw. I had had my emotions played with for too long. Cole didn't love me, he loved the way I looked. And he was jealous that I chose someone else over him. He always had to be the center of attention. Well too bad! Not this time!

My hands shook with anger and before I even knew what I was doing, I reached out and pushed Cole overboard. There was a big splash as he hit the water, and I peered over the edge of the boat, panting in fury.

Then his dark head burst above the salty ocean's surface. "Are you crazy?" he shouted.

And it was funny. It was actually hilarious to see him bobbing in the waves, struggling to keep his head above the water. And it was even funnier to see his infuriated expression.

"You know what, Cole? Maybe I am crazy." I replied. "I'm torn between two guys who seem to love hurting me, I've caused my best friend to hate me, I caused a major car accident while trying to kill myself, and I pushed you off of a paddle-boat."

"Yeah, that sounds pretty crazy to me!" he exploded.

I laughed softly, "You should see your face right now. It's like, beet red."

He scowled in response to my comment. But as I continued laughing, he climbed back into the boat by pulling himself up and over the edge of it. And once he was back in his seat, he stared me down until I stopped laughing.

"You know what? I was going to tell you that you'd better keep on dating me or else I'll tell the cops, but you're not even worth it. You're right too, I only like you for your looks. But I can find someone much hotter than you. And maybe that person won't be such a psychopath."

I glowered at him, but didn't say anything. I could have told him that no girl would be fool enough to go out with a conceited jerk like him, but I figured, what's the use? Let him hit on girls. Let them cave in to his looks. Let him make fun of my looks. And then a thought popped up in my head.

I turned and looked at him smugly, "I wouldn't be so superior if I were you, because if I remember correctly, you used to be nothing but a lanky, dorky nerd with braces and absolutely no muscle."

His face hardened as I reminisced his previous self. "Shut up." he muttered.

I smiled, "What's the matter? It's all fun and games when you're making fun of me, so why can't I make fun of you?"

But he just sulked and began heading the boat back towards the shore. We weren't very far out, but it took about five minutes to get back to the dock. Within those five minutes, neither of us said a word.

We arrived back at the beach and returned our boat and life jackets. "Well if that was awkward, imagine what it's going to be like for four hours straight in a car." I said.

He rolled his eyes and sighed heavily, "Yeah, or spending an entire night in the same hotel room."

"Well we could always get separate rooms." I suggested.

"Fine, but have fun paying for it." he remarked.

"That's true; it would be cheaper if we both just stayed in one." I groaned. Why was it that every time things were starting to go good, something horrible happened? This trip was supposed to be a relaxing getaway from all the tragedy and drama of normal life. But of course, Cole and I had to get into a huge argument.

Why was my life such a disaster?

Author's Note: Team Ash or Team Cole? Who do you like better so far?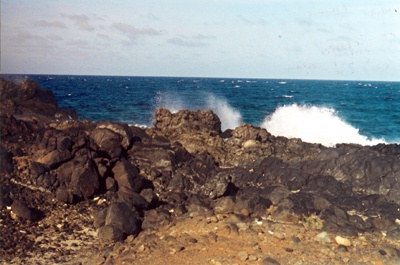 © Matt A., Smithfield, RI