The yellow house off Donald.st.
December 21, 2009
Everyday almost exactly and 1o'clock each day.
He runs so fast as if he's running from something and everyday when that clock strikes one,he runs from that something right past my window.
so elegant and astonishing,deep in thought like running is his single solitude moment of escape. I long for a moment like that; but...wait. here he comes through Mr.Greys yard
and right past my window.1:02 today.
I wave to my sister down in the driveway and slide the drapes shut.Bliss complete bliss washes over me. I forgot I do have a single moment like that. Todays moment happened at 1:02.I wonder what time tomorrow's will?
Maybe even possibly tomorrow i will go down stairs to the kitchen window.Maybe possibly tomorrow he will run right to the yellow houses window and tell me how for two years hes run past everyday to see me, how he longed to be closer and that the thin glass pane of the window didn't separate us.Maybe but I'd rather not jinx it.

***
2312 Donald street and then that yellow house the one where she lives.
She being the only reason I run on this street.
I rember the first time i saw climbing from that yellow houses window.I can still recall her running down the street barefoot shoes in hand to some boys car.

I wonder if she remembers me?I doubt. Although maybe possibly. Climbing from her two story widow down to the ground running down the street a perfect escape till she tripped directly over me. her sweet mellow and flustered sorries as she scurried continuously down the street. I doubt she remembers, but i do.
Tomorrow i will talk to her 1o'clock.exactly before she leaves for dance. Tomorrow i will remind her.
***
So silly these two.
By 12:59 you can see him running down Donald .st. and if you look up and squint at 12:58 you can see my sister peering through her window for the routine of 1o'clock.
***
Today I am being risky. My watch says 12:54 and I am sitting on the side walk outside my yellow house.
No window blocking us.

He'll talk to me, i know it. He must long for me the way i long for him. The way he stops in front of that yellow house,my yellow house, and stares at that window, my window.
12:58 here he comes.
My sister walks up and asks "why in the world are you sitting here it's like below negative degrees?"
I look up and point to him.
"Because him" i say.
She knows about him and why everyday I sit at my window at 1o'clock. "Good Luck." she whispers.
My sister heads over to her car and shoves her duffel bag for dance in it, then searches around her purse for her keys.
By the time i look up he is a foot away from our driveway. Standing there, he must ache to say something. So i wait, while i wave to him, he waves back, then runs.

Runs right past me, to my sister?
I can hear their whispered words.
" you don't know me but everyday i jog past this house at one to see you."
"huh?" is my sisters response.
She looks at me apologetically.
I hold my tears back.
"i doubt you remember me but two years ago you ran into after climbing out" he points to me window"that window right there and ever since I've just wanted to get to know you."
Two years? thats how long he's been running past my window. At one everyday.At one my sisters leaving for dance. Only once has she snuck out that once was through my window because her's squeaked. For two years he's been running to see her.
She's his moment. Not me.

I get up and run. Tears break lose and stream. All that time i wasted watching him while he was watching her.Now it was my turn to escape.
***
"is she okay?"

-TcLynn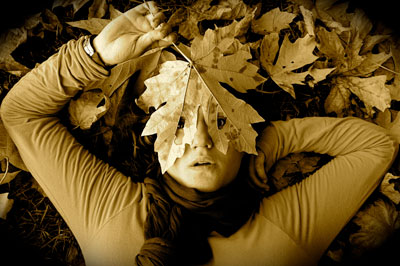 © Garrett M.