The Dark Walk
November 5, 2009
Can raindrops exist if they are only in my hopes? Can a song be real if its only in my head? Can love be mine if only in my heart? Can it?

The street tonight; it looks darker then usual. Maybe its my personal attitude for this Winter night, or perhaps, tonight is more painful then the days of yesterday. The street lights look beautiful. I always believed that the orange that reflected on the ground was like an angel guiding those along it. But this street is empty. No one is around, and i appear to be alone. And even in my purest form of silence, i still hear you speaking. At first, i look around. I try to find you behind the trees, underneath the leaves of bushes, in the windows of the lonely houses. But, i cant find you. I realize that your voice is only real in my head.

I continue my walk. I begin to sing to myself. Its a song i am not familiar with, yet the words pour out of my mouth like water.

I see car lights heading my way. They blind me. I cover my eyes with my forearm, hoping that they will dim their lights. They don't. They stop and shine them in my eyes. I cant understand why someone would do that to me. I fear my life. Slowly, trying not to cause notice, i turn around. I begin to walk the way i came from. And, then the lights turn around too and the tires shriek away.

I don't understand.

I continue to walk back from where i come from. And in that instant, i do not remember where home is.

I see your face. At first, i am afraid. I begin to think you are standing next to me. I try to hold your hands, but i fail. I try to hug you, but my arms cant find you. I then realize you are not next to me, but your face is in my heart. Always. Always, Always.

The street tends to continue forever. I do not know where i am going. I do not know where i came from. Should i be worried? Probably. But, i am not. For, i have your voice, and your face in my mind. And suddenly, it feels as if i am invincible. Vulnerability doesn't count for me.

I hear a noise in the bushes. "What is that?"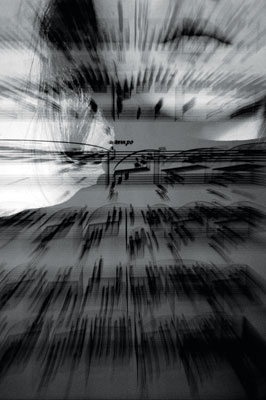 © Sarah M., Blairsville, PA