She's a lady part three
October 3, 2009
My heart was at a flutter, there sketched into the paper was myself, the lines, shape, shade, it was all perfect my exact likeness.
I opened my mouth too comment softly to myself but than I scanned the words close too the bottom and I lost all words.
It said: a phantom has an eye but the clearness only who could see but the maiden with the soul of a saint and the heart of a lion.
I read it twice more but my heart didn't slow.
What did he mean?
I shook my head and shoved the note into my bag, quickly heading toward the lunch room.
-----------------------------------------
Dyvens Point Of View

I had felt anxious when she had seen me clearly in nature, but she herself was questioning her own sanity I could see that clearly, the second I walked into her fourth period class her eyes had focused on me, I had seen query in those eyes, I had narrowed mine in thought.
How had she done it, seen me when all else had not?
I felt daft at that moment, the teacher talked quickly than told me too pick a seat, I saw the girls eyes change as if fear was consuming her, I picked the desk in front of her.
I heard the other girls giggles and whispers, but the girl in front of me kept quiet.
The teacher started the lesson, I turned to her our eyes caught and held, I introduced myself letting mg hand out for a costomery shake, she stared at my hand boredly, than said her name.
KaDee. I mused and smiled lightly.
For the rest of the class I peeked at her, drawing her on my paper aimlessly.
"He's going too be mine." I heard a blonde girl say lowly too her friends smugly throwing me a casting look.
I almost laughed but the bell rang, I wrote on the paper fastly folded it, got up putting the paper on KaDee desk than left.
Fiffth was P.E.
How this day would be I have not a clue but I did know I'd have too watch for KaDee for now on, I will become her friend and soon, lunch would be the mission.
-------------------------------------
KaDees POV

I sat at the lunch table scanning the room fo him, no sign.
"Who are you looking for?" asked Vyctorea.
"No one." I said fastly.
"Hey look it's the new kid!" Vyctorea said happily, I looked but he wasn't there, I groaned.
"I knew it!" she exclamed. "Hes really a bad first love you know... To sexy for you."
I glared.
"Vyctorea." Vycs boyfriend said, we turned my eyes glazed over slightly, standing next too him was Dyven.
Vyctorea went on cheerfully to her boyfriend leavin me too talk too Dyven.
"Hello Agian." he said lightly with a smile, I could hear the gossip now.
"Shouldnt you be sitting with them." I pointed to the popular table, his smile turned to a grin.
"I don't like labels much." he said "do you not want too talk to me?"
"Er... It's just.." I stopped blushing, his eyes laughed for him.
"You think your low and that someone like me shouldn't talk to you?" he inquired his eyebrows knit together.
I nodded.
"You aren't low." he murmured "I find you very enticing actually." I flickered my eyes too the popular table, Kaylah was looking at me with death eyes, my eyes widened.
"Shes jealous." he said quietly I looked at him, his beautiful eyes lightened a little.
I opene my mouth too say something, but a scream echoed off the walls and we all stopped dead in speech to look.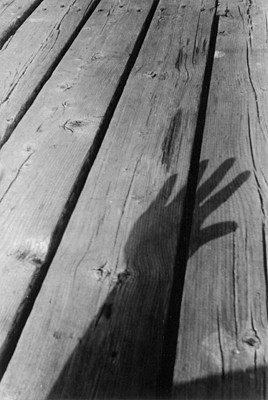 © Janet D., Marblehead, MA