He Made Me Smile
October 14, 2009
Countless days and countless nights rocked on and I never heard from him. As I laid in my med curled up in a ball wondering if I ment anything at all to him. If he even gave me a second thought. I figured at this point he was long gone. Nowhere to be found. He used to kid around with me about how he was going to move and he said he would just have to leave me behind. He would get me all worked up and nearly to tears. "Baby you know I am kidding, I would never leave you!" Those words from his deep raspy voice would calm me instantly. He always had a way with words. He made me smile

For two years we had a love/hate relationship. He got on my ever loving nerves but I did love him. He would make me mad as fire. "You know you are beautiful right?!"...I would look at him and just laugh and he would wrap me up in his towering body and just hold me there.

He was so tall he bouldered over me. Over powered me. I loved it. There we so many times I would haul off and hit him in the arm as hard as I could and he smile at me. Hug me so tight and demand me to tell him I loved him until he let me go...I always did. He made me smile.

We spent the best two years together! It was gut renching, awful, and the best thing that ever happened. He loved me unconditionally!

He came from somewhat of a troubled family. I was there for him. He was there for me. We had each other and thats all we needed. He made me smile.

I will never forget the day he called me on the phone and told me his family was moving back to his home town about 700 miles away! He joked around often. I did not believe him.
I was home by myself and it was saturday afternoon. I explained to him that if he was really leaving he had to come by and at prove it.

Within five minutes he rang the door bell. I was devastated.I ran and jumped in his arms. He held me there for the longest. I looked up at him. He kissed me. He made me smile. I kissed him like I had never kissed anyone before.

We were standing in my yard and I felt what I thought was a tear. It began to pour. The rain drops where huge. Flowing down his face and mine. That day was the worst best day of my life. We kissed in the rain for what seemed like hours. I felt like a little girl again when mud puddles began to form and right in the middle of the softest sweetest kiss iI ever tasted I took of running. Just as I had suspected he took off after me!

He made me smile. He made me feel as I was a little girl with no cares of the world. He made me feel like he was all I would ever need. It rained and it poured, and he made me smile.

After the most passionate day of my life he began to tell me when and where he was moving. He did not know when he would be able to talk to me again. I cried and of course he made me smile again.

He left my house. I was standing in the driveway.

Hours turned to days. Days to weeks. Weeks to months.

I thought I would never smile the way he made me smile. He proved me wrong once again.

The phone rang. Weird number. I almost did not answer.I picked up the phone. I said hello.

The deep raspy voice made me smile onced again!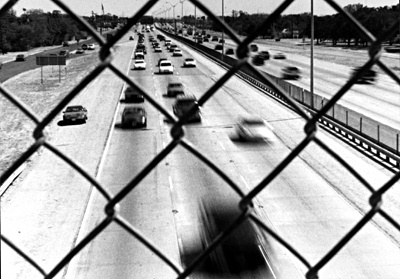 © Matt Bullock, Highland Village, TX