For You
October 10, 2009
Cassidy Stone awoke on that gusty January morning of the 20th. As she hopped out of bed, the coldness wrapped around her skinny legs. It was a nice January vacation, very chilly but sunny at the same time.

When she walked down the hall to go to the bathroom, the smell of sugar cookies filled her nose. Yummy, she thought.


She walked downstairs to a nice good morning greeting.

"Hi, Sweetie!", her Dad brightly announced.

"G' morning Dad", she said sleepily.

"Hey hunny-bun. What would you like for breakfast?", her Mother wondered aloud.

"Um...Just two pancakes and a half of a banana, when you have time, please."

"All right. Suits me! I think I'll have the same thing. Good for you, too, dear?"

"Yeah, of course, sure.", her Dad said to the newspaper.


After she ate those decadent pancakes, she raced upstairs to get ready for her best friend's birthday-party sleepover. Her best friend, Lydia, was turning sixteen. It was going to be a huge, boy-girl slow-dance sleepover party. She had to be at Lydia's at noon.

"What to wear.", she mumbled to herself as she opened her huge walk-in closet.

"Oooh!", she exclaimed, when she saw her amazing dresses.



She picked out a pretty dress, which was lilac and was completely covered in sequins, and was spaghetti-strap. The she chose some beautiful Prada heels, which were nice black shiny leather ankle boots with a ribbon on the outside. She pulled on the dress and heels, then slid on a nice black fur shawl.

"Ohmygosh, this is gonna be so perfect!", she basically laughed to herself.


She started on her makeup. After the huge application of black lush mascara, about ten types of blushes and foundation/bronzer and dollops of lip gloss, she was ready to pack her bag. She brought tons of her CD's for the dance part, clothes for the next day and lots of tips and tricks for truth-or-dare she wrote from past experiences.


"I'm all ready when you are!", she shouted to her Mother from the top of the stairs.

"Same here Sweetheart!", her mom yelled back.


As she wobbled downstairs on her three-inch Pradas, she carried her bags downstairs to her Mother.


"Mr. Delapur?", Mrs. Stone sing-songed/yelled.

"Yes, My dear? ", he called back.

"Could you bring these out to the Mercedes?

"Yes, yes, of course madam.", he said.


He lifted and grunted when he picked up her bags. Cassidy and her Mother headed out the door after Mr. Delapur and slid into the tan leather seats of the Mercedes.
September20th-


When she got to Lydia's house, she immediately hugged her and basically yelled "Happy Birthday" into her ear.


"Thanks...", Lydia lauged.

"Oh, you are so welcome bestie! Haha!", Cassidy said

"...But we have to start setting up. Wanna get the sleeping bags? They're in the basement."

"Of course. See you later Mom! Love you, see you tomorrow. Bye!", Cassidy told her Mother.

"Have an awesome time, Sweetheart, and I will call you in the morning. Love you, bye!", her Mom kissed her goodbye.


After everything was set up, it looked amazing. Colorful banners, rockin' music playing, snacks, it was going to be so fun. Cassidy couldn't wait, and neither could Lydia.


"I hope Michael comes.", said Cassidy impatiently.

"Oh, I think he'll be here.", said Lydia casually.

"Okay, phew. I was really hoping to dance with him...maybe make the first move.", said Cassidy.


At that moment, the door burst open with tons of kids from their grade. Lydia had invited every boy and girl, even the nerds, but they didn't seem to have bothered to come.


All kinds of random shouts later, thy were on the amazingly-decorated patio out front of Lydia's house. There were all kinds of hot guys there, all the girls thought in their made-up heads. Yes, there was a lot of hormones traveling that patio.



"Michael, see, is right over there." Lydia said to Cassidy.

"Oh, I noticed. What should I do?", asked Cassidy.

"Go ask him out! At least to dance."


At that moment Michael walked over to Cassidy and Lydia.


"May I have this dance?", he asked Cassidy.

"No, sorry!", said Cassidy blankly.

"Oh, well, alright, bye." He looked disappointed.

"What the....Why didn't you say you would?" Lydia asked thoughtfully.

"I don't really know.", said Cassidy.

"I thought you loved him with a deep burning passion?", Lydia stated.

"I do. I really do."


Michael WAS disappointed. He asked Lydia where the bathroom was and barelt came out after that. He was devastated. All those times they went to the mall together, when he actually had gotten the confidence to ask her to dance, she said no.


He walked out back onto the patio, his heart fully broken. The girl he knew was his meant to be, didn't like him. At all. He went over to see Lydia again. He decided he would go and ask Cassidy if she would like some punch.


"Do you think that's a good idea?", Michael asked Lydia.

"Yeah, she loves punch.", Lydia replied.

"Ok, then. See ya!Wait...Happy Birthday."

"Thank you very much Michael.", Lydia smiled.


He walked over to Cassidy.



"Hey!", said Michael.

"O-oh, h-hey Michael." Cassidy stammered.

"Would you like some punch?" Michael asked while looking into her beautiful blue eyes.

"Oh, um, yes, sure!Look-sorry I was so mean back there. I would love to dance with you in a little bit."

His eyes lit up.


"REALLY?"

"Yeah, I was like way off...Just like staring into space, not realizing what I said or what I did. I scared myself there for a little bit."

"Okay, awesome. Great!"


He walked over to get her punch. Cassidy sat on the bench by herself for a minute or two while he got the punch.


"Oh, thanks so much, Michael.", she took a sip of the punch. It was really good.



After a few minutes of talking, Michael was ready to ask her again.


"Oh, sure, I'd love to."

"Good." he smiled.


They danced for hours, just basically loving each other for who they were through like their heads. Michael loved it. He had to ask her out.


"Cassidy?" he asked.

"Yeah?"

"I love you. Will you go out with me?"

"Oh, Michael. Yes. I would love to."

"Really?"

"Yes. I have actually been waiting for this moment in, like, forever. I love you, too."

"Wow, I think I'm gonna go get some more punch, I think. Meet me at the back of the house?"

"Um...yeah."


Ten minutes later they were in the back of Lydia's house, staring at the stars, Michaels arm around Cassidy's waist, her arms around his neck.
They danced from five in the evening when they headed out back, to about ten o'clock at night. Five hours. At ten, she wanted to go inside.


"Wait, just one more thing.", Michael was nervous.

"What is it?"

"This."


He grabbed her waist...and kissed her. Really kissed her. For about fifteen minutes, they stood out there kissing. Cassidy's first kiss, ever. She really did love Michael, and he loved her. How could it get any better?


When they got back inside the house, ready for bed, they grabbed some Coke and all the guys wanted to play Spin the Bottle. Michael and her were older than everyone else. They were twenty while everyone else was sixteen o seventeen. They went to the same college together. They went to sleep next to each other, holding hands.
(September 23rd)

That morning, all the guests of Lydia's party gathered in the hall for breakfast. They ate bananas and strawberries dipped in hot fudge and muffins.


"Very good poppyseed muffins, Mrs. Cane! They are so delicious!", smiled Cassidy.

"Oh, thanks you very much, Cassidy", Mrs. Cane replied.

Cassidy blushed. Lydia was getting lots of ocmpliment on her adorable monkey pajamas. Lydia's house was so clean and neat, always so fresh. It always smelled like fresh-baked sugar cookies.


Later that day, Cassidy arrived home. It smelled just like always, like clean laundry. Her Mpther was in the kitchen making lunch, some very good looking chicken piccata. It smelled so good, Cassidy had to have a taste. She rean up behind her mother silently and stuck her finger in the sauce.

"Yum-o Mom! This is so decadent!", She screamed.

"Ah! My word, Cassidy, don't ever do that again! Just kidding, but get ready for lunch. Its almost ready."

Okay Mom. Im just gonna go and unpack some of my stuff and get into some decent clothes.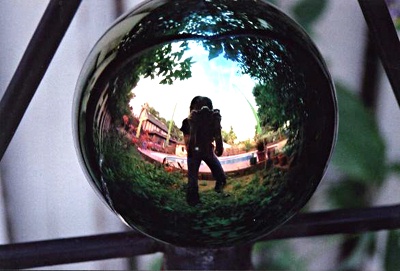 © Alexandra T., Chelsea, MI