What You See Isn't What You Get
September 12, 2009
The school bell finally rings. I think that it couldn't have come any slower. It is finally the weekend. The only days I get to be by myself and not have to put on an act. I quickly shove all of my books into my Abercrombie tote and walk into the school hallway headed for my locker. I hear a chorus of "Hey Tiffs" all through the hallway and I smile hugely and say a little bit of a too enthusiastic, "Hey Girl" or "Hey Oh. My. God. your hair looks GREAT!!" I finally get to my locker, I put in the code, and open the door. I look into the mirror that is hanging on the side of my locker and I see myself, or at least one of my sides, the Tiff side. I see my cheerleader uniform, my long blonde hair tied into a ponytail tied with a perfect pink ribbon, my blue eyes, and my oh so perfect smile. I look away from myself and begin to put my books into my locker. I take out what I need and shove it in my bag, I am going to have to take my history books I think to myself, I know the test isn't until Tuesday but if I am going to go to cheerleading on Monday I am definitely going to have to study over the weekend. My thoughts are interrupted as my best friend Brittany comes up to my locker and says yet another "HEY TIFF" in my face. She begins to jump up and down and clap her hands while simultaneously saying, " So Oh My God Tiff Cheer practice on Monday is going to be insane! I have SO many good ideas for the new cheers that we need for Thursday's game! I mean I know that you are the Captain and everything and that you have to come up with the cheers but girl you really need to see these! Will you come over this weekend?! Oh and guess what there is this HUGE party at Jake's house tonight! You HAVE to come I heard there is a keg and everything" "Oh my God girl you always have the best ideas! Sometimes I think that you should be the Captain!" I laugh my practiced laugh and continue, "But guess what HUGE bummer news! Guess where I am going this weekend?!" My Grandparents house in Tennessee!" "What?! Again?!" Brittany replies in a very angry way in a I can't believe it tone. By this time I finish putting my books into my bag and continue towards the school doors. Only a few more steps until freedom I think to myself. I continue my speech, "Yes Oh my God I am so angry I already had a hissy fit with my parents and they said that if I didn't suck it up and go that they were gonna make me quit the team AND they're gonna take my car away for a month!" "No, Why the hell are your parents so harsh all the time?" Brittany asks. I open the school doors and reply with, "I have no freakin' idea but words can't even express how angry I am! Well I have to get home I'll totally see you on Monday though!" Brittany gives a sad goodbye and I start to walk over to my car. Damn I am good. My fake grandparents in Tennessee are the best things that have ever not happened to me! I have this down pat! I turn on my pink convertible BMW that my dad bought me for my 17th birthday and I drive home. I soak up the hot California sun as I walk to my doorstep. I go inside and see the typical weekend note on my dining room table. I pick it up and read the too familiar words.

Hey Honey! We can't make it home this weekend! We have a BIG fashion shoot in L.A. with all of the stars. Wish we could be there! We love you SO much! Make sure you practice your cheers! Hugs Kisses and All of our love! Mom and Dad.

How so very typical of them. They can never be here for me! Do you ever think for just a second that maybe they might realize that I actually want to spend some time with my parents instead of having to be home alone all of the time. Its either that or hanging with my friends but I definitely do NOT want to do that. I can only be Tiff for five days straight then for the weekend I need to be Tiffany just to remind myself of who I really am and what my real goals are. I decide what to do with myself. No parties (although I would have no curfew) no cheering, and no friends. I think for a while and decide that I would like to watch the sunset from my favorite and most beautiful place in the world. I grab my towel, throw on my sneakers, and head out the door.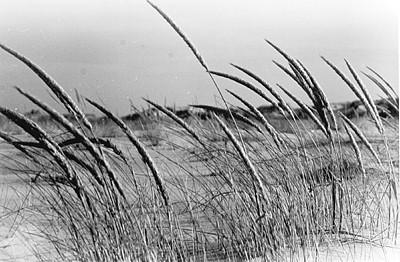 © Steve S., Marblehead, MA