Vampire Nightmare
April 15, 2009
The first time I saw him was in a nightmare.

Everything was black except for the light of the stars above me. However faint, their light was reassuring when I was alone and scared. Suddenly, I was falling. The stars were farther away, shrinking until the night smothered them. I screamed and tried to find something to hold onto, but there was nothing but the darkness and my terror.

I closed my eyes. As soon as I did, everything stopped. I opened them again.

He was holding me in his arms. I stared into his face, mesmerized by its dangerous beauty. My breath caught when I realized that his eyes were a vivid scarlet. He smiled at me, revealing razor-sharp fangs. I was paralyzed with fear.

"Don't be scared," he murmured. "I won't let anything hurt you."

He leaned in closer, still staring at me intensely. I was so scared of his sanguine eyes and my vulnerable neck, but I flung my arms around his neck, bringing him even closer. I couldn't resist the sweet smell of his breath on my face, his pale cheek that I wanted to stroke, the way the centers of his eyes looked like the midnight I love so much.

He kissed me on the lips gently, as if my heart was going to break. He bit down on my lower lip, licking away the blood that beaded up.

I woke up. My sheets were tangled and I was covered in sweat. I tasted blood on my lips and screamed.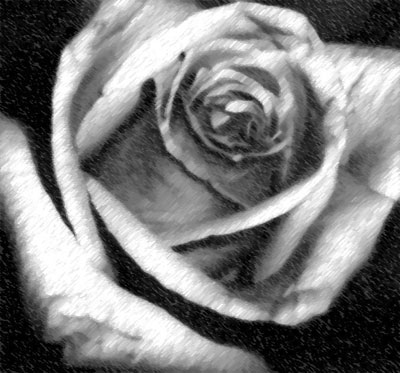 © Wajida S., Shrewsbury, MA