From My Heart to Yours
February 1, 2018
Give my dresses to my daughter. One day, she'll grow into them. The blue one, the pink one, the one that's pure ebony with little crystalline dots on it. Not to mention the striped dress, the peach one, and don't forget the green one that Mama made me when she was looking out of the window into the backyard again.
Especially my wedding dress, definitely can't leave it out. I remember the very first time I tried it on.  The feeling of soft charmeuse on my skin, and the pretty neckline that Daddy never liked. It's such a shame that I'll never see her wear it.
Give my books to my son. He'll love them later, just as much as he likes them now. The fairytales I read him are nothing compared to my collection. Everything, from Oliver Twist to Sherlock Holmes. Not to mention Harry Potter, and The Great Gatsby. Every single piece of paper bound together shall go to him. I know that he'll adore Romeo and Juliet. He'll get a kick out of it just like I did. Although, I probably shouldn't mock love at first sight, since that's how we met.
Give my scrapbook to my parents. I know that they'll want something, a collection of my memories since I won't be there to tell them myself. Every picture, from my first birthday to my last day here. Mama'll hang up the picture of us together, the nice one with you hanging onto my side and me looking at you like I've never seen anything greater. Which I hadn't, still haven't, and never will. Daddy would want a picture of me on my first day of school. His baby girl, all grown up and ready to face the world without him. They'll keep everything though. Any moment I've managed to capture, they'll treasure it. That's what parents do.
I don't have anything to give to you though. The house, the car, that's already yours. I never had anything to give you, except for my heart. But I never gave that to you. You stole it, right from the very first glance. It was yours when I bumped into you and you spilled coffee on my brand new shirt. I can't give you anything because you were my everything.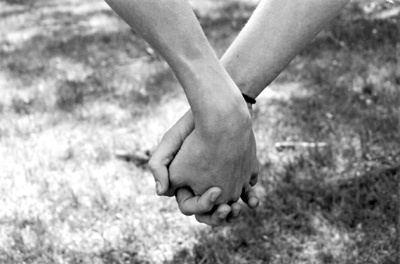 © Alexa T., Pompton Plains, NJ