I am Lost
August 2, 2017
I stood there in the cold and thought. Out in the snow, with nothing but leggings, a sweater and sneakers. I let the cold engulf me like fire. Slowly licking, tasting, at first; then, growing stronger by the second, until I was on fire. It was better than feeling the loneliness and despair of the moment, though.
    There was only one person, in whom  placed my trust. There were many with whom  shared my laughter, but only one with whom I shared my pain. We used to laugh over the one that gave us this pain, in hopes of relieving the pain. We used to help each other out of this pain. But now, this person my person is lost to the very one who carved this torture onto our souls. There is no one I can trust. There is no one now. I never had the need to feel lonely. I always knew, that no matter what, I would always have this person by my side. I never thought that I would feel this lonely.
    Nonetheless, here I am standing in the cold, cold snow, wanting to bury myself in it and never feel this other feeling. I hate the cold, but I would rather feel that, than the soul crushing loneliness.
    I am Lost. Without my person, I am lost.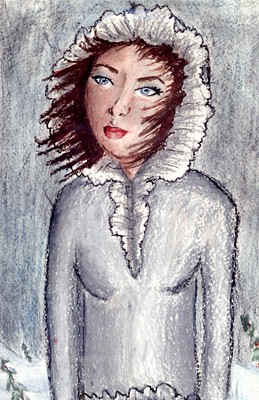 © Hart S., Versailles, KY