The Sound of Silence
MAG
June 8, 2017
My lips are still – too still – and I refrain from swallowing, breathing, anything. A thickness hangs in the air. The rage in your face freezes on your features before, slowly, slipping off you.
From the relaxing of your eyebrows to the careful fixation of your own mouth into a straight line – not frowning, not smiling – I can tell I've lost. Here, you're angry at me, and it's my fault.
I don't shout back or spare your outrage a glance as I wait. Wait. Wait.
I wait for your anger to disperse like I wait for the water to evaporate from puddles, and then I step back onto the road that is our eternal, unavoidable relationship.
Perhaps once or twice I stayed on the road while rain assaulted the pavement, shouted at the sky above to ask for it to stop the weather, a futile attempt of many.
Like you, the sky doesn't listen to people on the ground, doesn't stop the rain to spare feelings. I guess eventually I found that instead of screeching at the sky, it's easier to say nothing, to say nothing at all.
Even if I wanted to yell back, even if angry words pushed against my still lips, I'm sure I would find the will to swallow such shouts.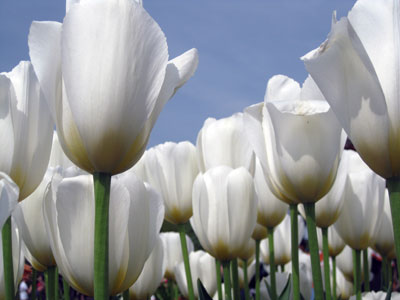 © Amanda S.