Dear Future Self
October 2, 2016
Dear Future Self,
I hate it. I hate myself. I look into a mirror and I see the good aspects. But the flaws outweigh the rest. My nose is too small, my forehead too big, teeth aren't white enough, smile isn't pretty enough. I'm not pretty enough. I'm not good enough. For him, for anything. I'm average. And I hate it. I hate my personality, the way i look, how i dont know who to be because i spent so long trying to live up to other peoples expectations instead of my own. I could never make them proud, could never prove them wrong.
But you. You're something else. You proved them wrong. You did it all. You got that job you wanted, you're teaching kindergarten special ed and you're making something of yourself. Making a difference in people's lives. In the world. You did what I never thought I'd be able to. You've grown since highschool, mentally, into a better person. You look into the mirror and you see all the flaws but you can look past them because you know that you're perfectly imperfect and that's the best thing about you. You know you have a great guy who loves those imperfections more than anything else about you. But then again, that never changed. You made your parents proud and you made everyone see how truly amazing you are. You did it all. And you loved every second.
Or at least I hope you did. I hope I do. Because if all else fails, I don't know where to go. Please don't prove me wrong. Please don't let me fail. Good luck. You will succeed. I will.
Love Always,
Cassandra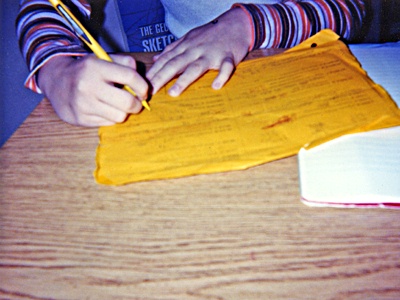 © April R., Highland Village, TX