Real or Not?
August 17, 2016
When I was a child, I had a dream. It went something like this; my mother and I are walking behind an outdoor supermarket, joking and having fun. All of a sudden,  I see a German Shepherd and I'm immediately terrified. My mother seems to think nothing of it. Although I hide behind her, ignoring the essence of pure hatred, I know the thing is following us. After about a block or so, I realize the dog is still there,  staring me down. Suddenly, it becomes harsh and starts barking loudly. No one around us seems to pay attention. Then, much to my surprise, it starts chewing my shoe. Slowly, it starts eating me. My mother and the surrounding neighborhood are oblivious to my screaming and shouting. I grab my mom and scream for help but she thinks I'm playing. Now my head goes under and the last thing I see is her walking away. I am heartbroken,  crushed. How could she do this? Leave me when I need her most. A sob escapes my mouth and I go under.
There are many theories on what dreams are. One of them is that dreams are visions of the future.  This dream could have related to my life in the upcoming years. I'm not even close to being halfway through my life so I would not know much but what I do know is that dream was real. The only difference is that the dog represented the frustration and stress of teenage years.
This is what happened in real life  around ten to twelve years later; I started changing as any Teenager does. Having mood swings and the worst case scenario, waking in the middle of the night crying for absolutely no reason. I always looked up to my mother and asked her for help and she would gladly give her night for me. Although things started to change.  She would be more ignorant to my pain and whenever I needed help she would hesitantly offer it. It was like she never knew what it felt like. Like a fresh paper cut with hand sanitizer on it magnified a thousand times. It was at that time an image of the horrible nightmare passed through my head. I thought about it and it could have not been more clear.  Then I realized that one if the few dreams I had  and  remembered clearly were the warnings of things to pass. So help me... get me out of the dog's mouth. It hurts to see her walk away.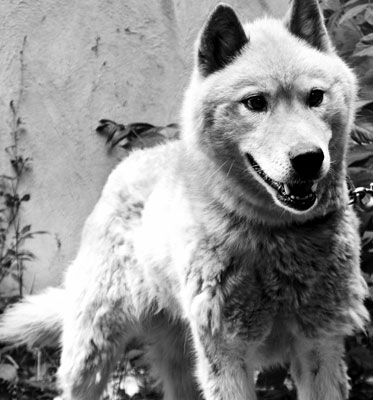 © Mike A., Newark, DE