Death Breath (Pt. 2)
March 29, 2016
My name is Talia Morgan. My family died two years ago, and I will never forgive myself for it. I pressed the button… I scared my dad… I sent the car off the road. I've been smoking since I got out of the hospital completely beat up with almost too many injuries to count. I had been told countless times how lucky I was that I didn't die. But really, how lucky can you be if you're entire family is dead, because of you?

Ever since I lost my family, I've been living with my aunt and my uncle. I guess it works, cause at least I know Hunter. I go to the same school as him, and I've made friends since, but I'm one of the very few who smokes. If I could get to alcohol, trust me, I'd drink. It would work better to get rid of my depression than these little "sticks of death" as my friends call it. But I can't, which I find ridiculous, but it's easier to sneak a pack of cigarettes from my uncle than to steal a pack of beer.
***
I sigh, leaning against the brick wall with my cigarette between my pointer and middle fingers. Hunter stands next to me, and he blows out smoke in my face. I put the stick between my lips and draw in a cloud of gray fog, and return the favor with a smirk on my face. He grins back at me.
"Are you ever gonna quit?" I ask randomly.

"Probably. I just need a little help," he tells me.

"I don't plan to quit… ever. The guilt and depression would probably get to me sooner than this thing if I stopped," I say, gesturing to the cigarette.

He glances at the ground, and then back up at me. "It's not your fault," he mutters.

"It is," I scowl. "I have the proof." I pull out my phone from my back pocket and tap the screen with my lacquered nail. "Videos don't lie."

"You thought the ice was old. It's not like you did it on purpose—" he starts.

"But I did it," I interrupt.

He doesn't answer. I take another drag. Then I blow it out in a series of circles, grinning. I cough, and I turn my head into my shoulder. But then I am tossed into a hacking fit, and my chest begins to ache. I glance anxiously at Hunter, my eyes wide and pleading for the hurting, strange feeling to go away. He drops his cigarette, not bothering to stomp it out.

"Talia?!" he says, his voice so loud and alarmed it was almost a shout.

I try to wave him off, but he helps me sit down despite my poor attempts to push him away.

"I'm fine!" I manage to choke out. But the coughing persists.

"I'm calling an ambulance," Hunter says, pulling out his phone. He dials 911.

I somehow manage to move to my hands and knees, just as another roll of coughing overtakes me. A splatter of blood flies out of my mouth. The coughing begins to slow a bit, but more crimson liquid begins to decorate the blacktop. I hear Hunter talking over the phone, then soon after, there is sirens in the distance. I feel like the world was fading away, just slowly growing more and more blurry, darker and darker. The limited oxygen is taking a severe toll on me, and I know it.

I try to place what the heck is happening to me, while I still have consciousness, because I know it wouldn't last long. I had coughed before from the smoke of course, if I inhaled it wrong or something, but it was never this bad. And the blood? That scares me too much to really think about it.

I see the ambulance pull up in front of us, and I finally collapse onto my side. Finally, the world spins straight into a terrifying black.
I try to open my eyes, but they feel like they are glued shut and weighed down by cinder blocks. I hear a strange beeping noise in the distance, as if it is far away or has a wall between me and the sound.

But gradually, it begins to become clearer and clearer. My body seems to be on complete lockdown, and when I try to move, I am quick to learn I can't. At all.

What was happening to me?

"She's been out for three days… How much longer until she's comatose?" says a stranger.

"Give her a little while longer, I know her, she's strong." Hunter.

"What happened to her?" The nurse.

I hear Hunter give a loud sigh, and then a long pause. "She smokes."

I hear a new person walk in, the click of high heels against the tile clapping like thunder in my head. "We ran some tests… I'm sorry… She has cancer."
With those words, my world comes to a stop. I can't hear anymore, can't feel, can't smell… I am completely and utterly numb, yet still awake. How is that possible? How can I be awake and have no sense that I am?
-One month later-
This month hasn't been the worst time I've ever gone through, believe it or not. Rounds of chemo, a desperate race to save me from the tumor in my left lung. They keep telling me that I'll be okay, but I haven't been out of the hospital since I got in. They took away all my cigarettes… I can tell they don't want to, but they have to.

Why they would be better off with me having them? Without my cigarettes, I'm practically bipolar. I can't stand people in general when I'm deprived of my smoke, constantly furious as soon as anybody starts talking to me. If the hospital staff stay quiet while they check my vitals and stuff, I have no reason to respond, and that saves the nurses a lot of grief. I might not be able to tell at the moment I lash out at them, but later on, I mentally regret it. But I can't bring myself to apologize to them later on when they come see me because I remember my life is in their hands. If they let me die, it's their fault. If they let me live, it's their fault.

They say that I'll probably live. But the probably is really balancing on a tightrope at this point. I have Stage 3 lung cancer. That's been my favorite sentence since I was diagnosed. At least, it must be, since I seem to say it all the time. People call me, and they ask where I've been. My answer is how I'm in this room, dressed in this ugly hospital gown, hooked up to IV's and preparing for another chemo session. I'm showered in gifts and flowers and "get well" cards constantly, always having people deliver me presents from friends from school, and family I barely knew existed. I got a call from my grandma on my mom's side the other day. She was going to be coming in a week to visit me from Washington.

I don't remember ever meeting her because she lived so far away. I used to live in Wyoming, so with her being two, three states away, seeing her in person wasn't that much of an option. I probably have met her, just haven't seen her in years.

The problem with being locked in here is how I can't leave. They say that I'm prone to disease more than anybody else, because the chemo weakens my immune system. Of course, when they tell me this, I get mad and lash out. But it doesn't really matter what they say. I'm angry at them constantly.

I can't tell you how long the days seem, while I sit in my hospital bed, having meals delivered to me. It makes me feel so pathetic and useless.

I turned the tv on and off, as nothing good was on. Things like the news, which I figured, did I really need anything more depressing in my life? A nurse I didn't recognize came into the room and gave me a bright smile. She must be new. She had brown hair and matching eyes, with a slim form and her hair curled into loose ringlets. She had high cheekbones, and big eyes. I couldn't place who she was, but I swear I had seen her before.

"Who are you?" I snap.

"Um, my name is Subaru," she says hesitantly, obviously startled by my fierce personality.

"Why are you here? And what kind of a name is Subaru?" I demand sarcastically.

"Doctor James sent me to check on you…" she trails off, pointing at the door, a puzzled look on her face. "My parents named me after a car, don't ask me why." She laughed. I gave her an obvious fake smile.

"Are you new here or something?" I scowl.

"Yes, I was just hired two days ago," she replies.

"That explains a lot," I roll my eyes, staring out the window with an awesome view of the parking lot. All those cars belonging to people who could freely drive out of here… it makes me sick. While they get to carry on with their lives, here I am literally trapped in this room.

"Explains what?" asked Subaru, giving another confused look.
"Why you're talking to me," I say, giving her a glare.

"Do the other nurses not talk to you?" she asks.

"No, it saves them from getting a verbal beatdown like you are now."

She falls silent. Her brown hair falls around her face as she stares at the ground. I don't feel pity for her, nor do I regret speaking so rudely to her.

"Your name is Talia Morgan," she whispers after a long silence.

"And?" I ask.

"I used to be a paramedic. I drove an ambulance. Two years ago, there was a accident in Wyoming, and I had been called to go and help. When I got there, I found a family of five in a car crash. There was a teenage girl, who happened to be the only survivor. Her name was Talia Morgan. And she looked exactly like you."

My face immediately dropped the glare. After staring at her for a good minute, completely frozen, I finally dove for my phone on the nightstand. I went to my videos, clicked on the one of the crash, and went to the end. I paused it on the face of the medic who had stopped the video. I looked back and forth between the screen and the nurse in front of me.

Oh my God.

-One week later-
She saved me. I should be grateful. But instead I felt a fiery hatred toward her. She let my family die.

The rational side of me argued that my parents and siblings had died before she could get there. But compared to the side that believed everybody was at fault, it was a minor voice that echoed in my head, while screams of hate bounced through my mind.
I must've gotten worse with my bipolar. Now, anytime anybody comes to see me, I completely flip out. Screaming and thrashing. They've had to strap me down to the bed. Everyday, it's the same thing. They see me, I see them, and havoc is released on this boring hospital room.

Doctor James comes in. I pull on my restraints like a wild animal. He checks my IV, and he comes toward me to check my blood pressure.

"Don't touch me!" I snarl.

He ignores me and grabs my arm. He jabs a needle I didn't realize he was holding into the crease of my elbow, and I cry out. He empties its contents into my bloodstream, and instantly, all my fight goes away. I feel no need to be mad at the doctor. What did he give me…?

He quickly takes my blood pressure, and leaves swiftly. I fall asleep minutes later.

When I wake up, everything seems still. That is, until I notice there are people in the room. I see my family, Hunter, Doctor James, and some of the nurses, including Subaru. I glare at all of them. I realize my aunt Alison is sobbing hysterically into my uncle Derek's shoulder, and Derek is staring at the wall with a blank expression. Hunter looks close to tears, glancing at me with a hurt expression. Subaru looks solemn, just like all the other nurses and Doctor James looks like he's been through this experience a million times.

"Talia, I'm sorry to inform you, that your cancer has spread. The chance that you will live has dropped another forty percent. There's about a one in a hundredth probability that you will survive."
I can feel myself getting weaker as they struggle to keep me alive. The chemotherapy has become more frequent, and the check-ins are almost constant now. I've given up. I'm done trying to fight it… God, take me now.

Hunter sits in the chair next to my bed, and he grabs my hand. He stares at our intertwined fingers, and he glances up at me. "You've always been like a sister to me, Talia."

I bite my lip, my eyes welling with tears. With him and my family, my dual personality seems to vanish. All I feel is depression and sorrow and regret and guilt.

"I'm so sorry, Hunter," I whisper, as the tears begin to pour down my cheeks. We cry together.

"It's going to be so hard," he murmurs.

"Don't stop living life to the fullest just because I'm not here. Quit smoking, follow your dreams. I'll be watching you from the clouds," I say, offering him a small smile.

"I want you to stay down here with me. I want you to come see me after we get our college degrees when we're both married and have our own families, and we'll still be best friends. It would be so perfect, Talia."

I cry harder. I can't help it. I feel so dirty. I'm taking away so much from those I love, just because I'm selfish enough to smoke those damn cigarettes to erase my own haunting past. It's like a ripple in water. I'm making a chain reaction. A snowball effect. I'm doing this to them.

"I'm sorry I took that away from you," I give up trying to speak, as my sobs overtake my voice.

It's my fault.

It's all my fault…
*Hunter*
She fell asleep after we could no longer talk, the sadness completely taking over. We won't graduate together. We won't be able to go to college together. That was the cool thing about Talia. She agreed to go wherever I went, just so we could continue being friends.

I sit in silence, my arms folded on the bed with my chin resting on my wrists. I watch her as she steadily breathes through the night, and I listen to the repetitive beeping of the monitor that checks her heart rate. Her blonde hair spills over her shoulders, her bright blue eyes closed, her pretty face still with sleep.

She never had a real boyfriend. Nobody ever asked her out, which made me sick, because she was beautiful in every way. She could put a smile on anybody's face, and her laugh put the church bells to shame.

I begin to drift off, still sitting at her side. But the "lullaby" of the monitor suddenly is interrupted by a loud, alarm like sound. It doesn't stop, and I force my heavy eyes to open. I glance up at the screen, and instead of the strange mountain-ish pattern, I see a flat line. Immediately, I am on my feet and I begin yelling for help. Doctors and nurses flood the room, and somebody grabs my shoulders. They try to pull me out of the room, but I fight back, determined to not leave her side. My relentless tears start up again, as I thrash to escape back to Talia. It's no use. I can't get to her. A thought suddenly drops like a bomb in my mind and blows me to bits. I will never get to her again.
***
She's gone. The school is helping to cover all the medical costs her family was charged with. Awareness is being spread in her name, and fundraisers are thrown into action to keep her memory alive. But while her memory lives, I feel dead. My best friend is forever out of my life.

Her aunt and uncle are selling the stuff in her room, but they gave me some of her things so I could remember her. I took them, not wanting to be rude, but I shoved them under my bed. I have to forget her, otherwise the depression will destroy me.
***
-One year later-
I still haven't gotten over her. I've met an awesome girl, Catelyn who's going to the same college as me, and I'm leaving in two weeks. My life is still torn apart by Talia's death. She wouldn't leave me. I know she misses me. But not as much as I miss her.
I begin to dig through my room for anything else I may have forgotten. I check the closet, the dresser, the desk, and finally, under the bed. I find the cardboard box with everything Talia's aunt and uncle gave to me. I pull it out, and I tear through it. I mostly find pictures, mainly of me and her over the years before she was diagnosed and had our worlds flipped upside down. But after I've looked through everything, I find a paper at the bottom of the box. I snatch it and unfold it, and a picture falls out.

It's me and her at the beach, when she first came to California on vacation and I met her while I was surfing. She was just barely learning, and I decided to help her out. We both stood there on the sand, smiling at the camera. I flipped it over, and I saw writing.
"Stay strong Hunter."

I set the picture next to the others, and I began to read the paper.

Hunter,
You've been the best friend a girl could ever ask for. I'm so sorry I've done this to you. I'm so stupid for smoking, and if I could turn back time and change the past, I would. I might not be with you when you read this. I love you, more than anybody in the world. You've been there for me when I needed it most. I'm sorry I can't do the same for you now. I'll miss you, bro.
With love, Talia Hailee Morgan
P.S. Find a girl to spend your life with! Move on from me, try to forget. I'll be watching you from the clouds, Hunter.
I smile, a tear rolling down my cheek. I grab my phone and text Catelyn. "Dinner 2nite?"

I know Talia wants me to move on. But I'll never forget her.
Ever.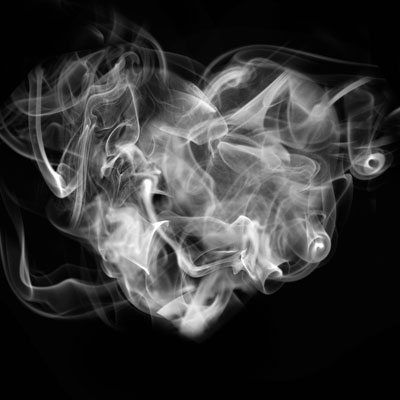 © Olivia E., Alto, MI