My Secret Letters
August 19, 2015
You will never read this letter.
I will lay it out for you—very conspicuously—but you will not find it. You will walk past it a thousand times and not even ponder it's existence. Just like all the others.
I can't count how many times I've wanted to tell you what I feel—how my brain works, what I need, all the things I hoped and dreamed for. But I can't tell you. I can't talk. I don't know how to open the conversation—how to begin explaining the vast expanses of all I need you to know. I can't speak to you.
But I can write.
I can write down all I want to say, and contemplate the words and rearrange them to my satisfaction. I don't want to leave room for doubt as to their meaning, no regrets for things I should have said. I can do all that in writing. I can write beautiful words and make a picture with colors more vibrant than life. You'd understand what I try to tell you if you'd only read the words.
But you don't read them.
You pry when I wish you wouldn't, but when I beg silently that you'd just glance at my diary, or at the letters lying around the house, you ignore them. You walk by them, and I've tried a thousand times to make you see and understand.
But you won't.
How blunt have I been? Need I ask? I thought I had left no room for argument, no place for question. I just want you to read them, to understand me. To help me. Please, help me!
Do you care about me? Care enough to read what I write? Care enough to listen when I can speak? Do you really care?
I can't blame you if you don't. I don't see why you should. Look at me—a crumble of uncertainty and fear, a mass of shivering nerves and terrified silence. Can you love that? This thing that I am?
But what's the difference? Maybe what I write wouldn't even make sense to you. Maybe you don't like to read. You probably couldn't really help anyway.
But I wouldn't know. You haven't tried. And I suppose, that as long as I live, I'll keep writing these letters, each more desperate than the next. Letters you'll never see.
So, please. My hand is aching—I can barely hold the pen. I have nearly torn holes in the paper for want of expression.
If you ever read this letter, please, try to understand me. Learn what I want, and feel, and need.
Please…
Help me.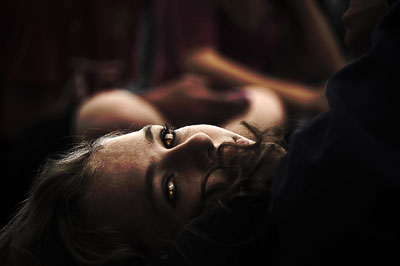 © Calvin C., Salt Lake City, UT