Jumper
July 20, 2015
I wonder if she knew the moment she laid eyes on you that she loved you.
Was she afraid to voice the three syllables of your name, to give them air so they could walk into your ears and drown in the music of your brain, because that would make everything real? Or perhaps she was excited, aware her mistake was fatal but plunging into the abyss of the unknown anyway, because she needed to see you hear her calling, needed to know you weren't some imaginary fixation of hers. Her mother had always told her love was simply a series of leaps of faith. 
Everyone was so surprised when they found her body, blood swallowing her legs and oozing out of her head, now blossoming like the roses in your garden. Her  fingers were stiff and tainted a deep lavender, I heard they had to pry them off her necklace, and that the whites of her eyes were all-consuming. It was a clear suicide, they said, no note, but the autopsy was clear. The only note she ever needed to write was your name on her knuckles.
How could she have known, they cried, she was so innocent, so ignorant. But her and I both knew, as soon as she kissed you, her fate was inevitable and she couldn't have avoided it even if she wanted to. Because movies had always told her that love is sacrifice and it's supposed to be eternal and how could anyone live with their love for you searing their stomach like an ulcer when you never really loved them at all? How could she have been expected to go on when you told her she was becoming 'obsessive' and that you were just looking for a kiss, that you never meant for your tricks to get this far?
So she stumbled and she stumbled, one leap of faith after another, until she eventually tumbled off that apartment balcony and into oblivion. I wonder if you care, I wonder if it haunts you, if you wake up from nightmares where you relive that kiss over and over and over again. I wonder if you ever felt anything for her, anything at all, or if you did maybe you just pushed it down, deeper and deeper inside of yourself, denied it in hopes that it would fade away? Or maybe she really was just a kiss to you, maybe you really are as vapid as they say, and you would've forgotten her anyway. Death is immortalizing, they say, so at least now you'll remember her forever. 
Even in death she was ironic. Sometimes when you fall in love, all you're going to end up with is a s***load of pavement.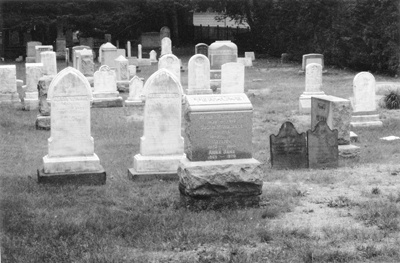 © Chris C., Pequannock, NJ