The Rage of Odin
July 4, 2015
Einar grasped Cuddles tightly, his blond hair getting tangled in the silken and milky fur of his only friend. Cuddles have been still and silent but to Einar in that moment, nothing was more alive, nothing more warm, his plush softness honey to sweeten his life.
But still in that moment, Einar heard the harsh resonance of a slamming door, the house officially being closed to the outside, a sort of twisted Eden where the snake became the ruler. It was Einar's father, Odin. A rough man of forty years, a tattoo of a dragon on his right arm, a raven on the left. Thirty-five years his junior, Odin reminded Einar every day that he was an accident, a drunken night, a custody battle where the winner ultimately lost. Einar didn't know what any of that meant, but every time he heard that he knew to hold Cuddles just a little closer and just move a little farther into the corner. But that never really took away Odin's rage, and when Odin finished his words, his drawn-out lectures in drunken stupors screamed through striking Einar's pale face.
Odin trudged up the stairwell, his winter boots clashing against the wood, becoming just louder and louder every time. As he let out a grunt upon turning towards Einar's room, the child's face turned to a cold snow, and he put his scrawny arms around Cuddles' chest.
Odin had in his right hand a bottle of some liquor, empty as the liquid had burned his throat an hour before at the bar. Einar saw the glass glistening, and stared at it while his father rolled off the names of all Einar's sins. The bottle which Einar had stared so intently at moved closer and closer to his face, Odin's anger thrusting it towards the child, and Cuddles' chest became stained red. Einar was silent, his frigid body laid like a cross on the barren floor, and peace ran over the house as Odin sighed and took out a bottle of a brown liquid from his pocket. He took a sip, kicked the child, and the sound of his boots became fainter and fainter.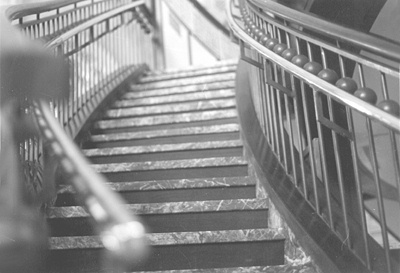 © April P., Marblehead, MA