But I loved her
May 19, 2015
Once upon a time ....
there was a girl . She was beautiful. She had hair black as coal and eyes blue as the ocean. She was a beautiful girl - not a cliche beautiful but one that was unique and orignal. But she left me. She hadn't meant to ... she didn' know. I had given my life to her. She was my fiance. I was going to marry her despite everyone saying otherwise. But she left me. I still love her so.I was over there one night she was curled up in my arms and asked to leave to go to a party. She told me it was safe but i couldnt let her go.But I fell asleep. She left that night and never came back. She was gang raped and drunk. She was stabbed and sent home and she killed herself. She left me a necklace and a note and said to give the necklace to the girl i loved more than her.
And I finally found her. I found the girl i loved more. I feel in love with her the minute i first saw her. She was innocent but she was beautiful. She had long hazel hair and bright green eyes like grass after a summer rain they sparkled. She had problems but i loved her . The necklace matched her eyes perfectly. And so I gave it to her... but than she left me to. I fell asleep one night and she called me.She left a voicemail saying she was sorry ... and she left. But I loved her. And i wouldnt lose her. As soon as i heard the voicemail i called 911 They saved her... and now she hates me. But I loved her.. and i couldnt let her go.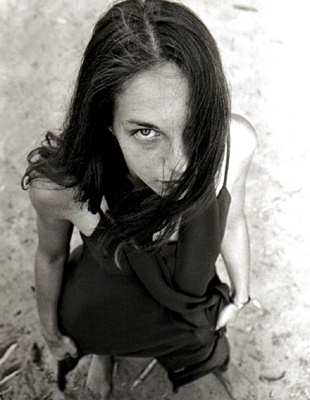 © Johnny V., Burlington, On