Chaos
November 13, 2014
               
        As she walked her thoughts wondered toward the edges of her never ending mind. The thoughts of her deepest severest and worst troubles, she thought of the father who once stood by her side and the mother who was still alive. She walked and walked until the day came to an unruly end. Until the unthinkable happened...
He stood toward the end of the forest and she stood in a meadow full of dead weeds and brown dirty ground. He had a black hound, where as she had nothing but her self. She was long and graceful, while he was strong and built. She had blonde hair while he had dark black, there eyes met and in one single second the world was turned into chaos...
So who cares what they think? They both wore the same dark scowls as they looked into the night, both hands combine as they hike. Their quick glances, and stolen moments. Beneath hidden shadows and sharp thrones of gold, they stood and watched and waited for all the chaos to end. It never did.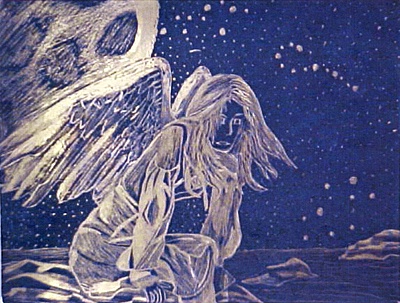 © Kaylen C., St. Clair, MI