The Gun and My Last Breath
June 18, 2014
"Your jokes aren't funny"
I had to say these words every day on my way to and from school.
I was bullied all though out my life now being a sophomore
in high school I was getting tired of it but use to it at the same time.
I always got made fun of because I was supper tall
And didn't "look" like the other girls .On the bus I had one friend
her name was Jayla. She was like a sister she stuck with me since
sixth grade, until she got shot in a drive by and died right before freshman
year. So I ended up going to high school completely alone. I was tormented to
the max. I would go home close my door and cry in my pillow every day.
At home it wasn't much better either because my family was always either
ignoring each other or they were arguing.

As time went on things got even worse. I had
kids telling me they hated me, giving me dirty looks, or
telling me they wanted me to go to a different school so they
didn't never had to see my face again. But nothing hurt worse
than when someone asked me "What's the point of your existence?"

That made me just freeze I couldn't believe I had just heard that.
After I heard that I started wondering the same question. It's not
like anyone would ever notice if I was gone or anything so what
was the point. Then I remember my momma keeps a gun tucked
right under her third mattress "fully loaded" . I thought about using
it but then I thought no I can make it. Until the next day at school another
kid told me I'm worthless and I need to kill myself. So I went home got the
gun and just as my finger touched the trigger my little sister and my momma
came around the corner and saw what I was doing. My mother dropped
the glass she was holding and my little sister started screaming and running
towards me. I stared at her blankly as I pulled the trigger on the gun and watched the
blood from my head spill to the floor as I took my last breath and to never be hurt again.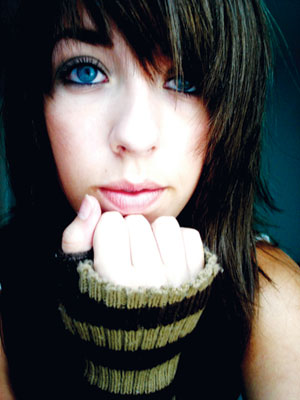 © Brit H., Peabody, MA