What Keeps Him Going
MAG
June 9, 2014
A little older now. A little older, but not a bit wiser. My brother still plays in the rain. He still dances and twirls and lets the sky's water coat his tongue. He'd drown himself in it if he could. He would love that. It wouldn't be suicide – it would be letting the storm take him to where he's supposed to be.
I don't know why God didn't put his spirit into a cloud or a raindrop or a shock of golden electricity. He would have done better up there, looking down on us. That's what he was made for. He should be dancing in the sky, among the storm's spirits, not down here in the middle of this horrid mess of poverty.
I've stolen once or twice. I've felt the weight of a gold watch in my pocket, a guilty weight that pressed on my soul and made me question exactly how strong I was. I've handed the watch over to a dealer and felt that hot crawling thing called guilt in my heart as I took a fraction of the money that the watch must have been worth. I've tasted how bitter a chocolate bar can be if it is attained illegally. I've done it. All of it. But my brother – he would never think of it. It has never crossed his mind, because his mind isn't down here with us. It's up in the clouds, gliding on the wind, inhaling wet, stormy air, wrapping itself in fresh sheets of rain. His mind is free.
Through the cracked and warped glass I watch him. That silly fool twirls on a toe, carves a divot into the churned earth, tilts his pale face up to the silver sky, hair thrown back and plastered to his neck, and laughs. A fork of lightning is thrown from the clouds and his blue eyes gleam like wet jewels. He looks crazy, maniacal, but so damn happy that I almost want to bound out there with him and twirl around like a crazy fool too. I want a part of what he has, what that storm can give him.
He's bathing in it, I think. The rain is washing away the unhappiness of his life and making him new again. He'll come in sopping wet, and our mother will tell him to shower, but he already has. His soul has been cleansed by the downpour.
I'm not exactly sure what storms do for him, but I think they take him away. For most, that isn't a good thing, but for my brother? He needs the break. The crashing thunder and rolling rain give him hope. He knows that soon the sun will be out, caressing his face, brushing his cheeks, dazzling his jewel eyes. He can already see the closest star just behind the roiling chaos in the sky. He knows that no matter how bad a storm gets, how many trees the wind uproots, he will see the sun before too long.
That's the happiness that my brother has to cling
to. That's what keeps him going. And for that, I'm grateful.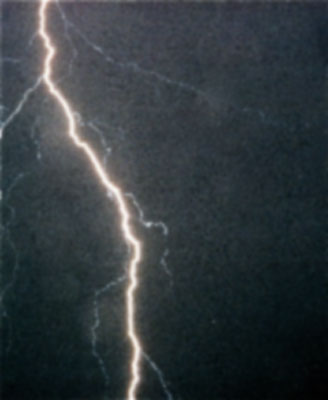 © Zachary C., Arlington, TN