Thursday, August 15, 2013 4:23 pm
May 3, 2014
The hum of the little blue fan on the desk blocks out most of the terrible out of tune sounds coming from the eight bassoons outside the door.

That weird girl just left. I'm glad. I'm alone now. Just me and the smell of copier ink and the warm-paper presence of freshly printed sheet music. This whole room smells like paper actually. And office chairs.

Do office chairs even have a smell? I think so.

It's been two months. Two months exactly. I feel like you're gone, yet I see you everyday. I don't really know you anymore.

That's why I escape into the band library everyday. That's why I escape into the smell of paper and office chairs.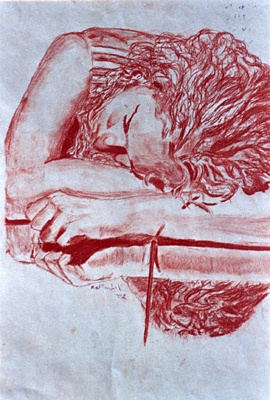 © Mark S., Kannapolis, NC