-InsertIronicTitleHere-
February 6, 2014
I'm going to talk to her... I have it all planned out… I will talk to her today.

When she's crossing the grounds, heading towards her Psychology class with a glare of determination falling over her green eyes, I'll bump into her. She'll probably drop a book or something -that's how it works in movies- but if she doesn't, I will. I will throw that college level Algebra textbook on the wet ground and find her beautiful eyes, trying to look as guilty as humanly possible. She'll pity me, because I am pathetic and she's flawless. She'll stop and apologize... She's nice like that.

Then… Then, there will be only a few seconds -pivotal, drastically important seconds- before the silence becomes awkward. Somewhere within those seconds, I will ask her name, because I honestly don't know it. She will tell me and I will smile and she'll ask for my name and I'll tell her and she will smile- hopefully.

Then, I will say, "-InsertHerNameHere-, maybe we could -InsertSomeSpurOfTheMomentPlanHere- sometime?"

She'll look down and laugh and the morning light will fall on her face and her eyelashes will cast shadows over her flushed cheeks. She'll contemplate my offer, decide to give into my desperation, and she'll agree. We'll make plans and she'll laugh and so will I and there will be just a few moments of awkward silence at the end, for good measure.

She'll realize she needs to be in class at this very moment and will wave goodbye as she sprints away. I, however, will simply watch her leave, because she is worth being late for.

That's how it will work. I will talk to her today. I am going to talk to her right now.

I compose myself, stroll leisurely down the sidewalk, right past 'Breakup Rock', towards the fountain- and there she is. Just like I thought; persistently moving in the direction of the building where she needs to be. The ground it wet- perfect condition for throwing Algebra books.

I hurry to meet her and, just as planned, my shoulder grazes hers, spinning her back around, but she doesn't drop her books, so I throw mine with a little more abrupt force than necessary. I stare at the book as it indents the grass at our feet…

Wait- her eyes! I find her eyes, but they're turned down, as well, set on the violently dropped textbook.

"Sorry," She whispers, glancing up absently. "I didn't see you."

Her eyes meet mine and I realize my little plan has dispersed into the air, abandoning me in the spot at which I am currently standing.

She is lovely with her dark hair and pale skin and wide gaze...So lovely. So beautiful and I am thinking about how flawed I am.

My skin isn't as clear and my eyes aren't as bright and I might be a little too tall for her because she's looking up at me- God, why can't I appear to be sane around this girl?

The silence is now awkward and it's all my fault. I missed my moment. I didn't tell her it was alright- I didn't tell her it was my fault and that I'm the one who threw the book, not her. I didn't ask her name, I didn't ask if we could -InsertTheNowHopelessAndDeadPlanHere- sometime. I just looked at her, and I still am.

My lips part, silently suggesting that I urgently need to evacuate the sidewalk, get off campus, and throw myself, and my college level Algebra book, off the side of the earth.

I turn towards my building -the one I need to be in at this very moment- and I sprint away, leaving her there, just past 'Breakup Rock', right next to the fountain. I leave her alone with my damp Algebra book.

I will talk to her... I will form a better plan... I am going to talk to her. Tomorrow.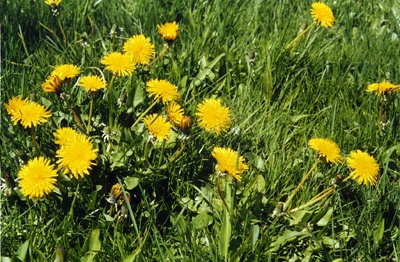 © Hoang P., Rochester, NY