Coffee and Tea
December 14, 2013
Alice eyed her cup but didn't dare touch it.
Jace gripped hers to the point of pain.
Alice's cup was grand and full, almost modest in its light blue and white. Beautiful filigree danced on each edge uninhibited. The handle was wide and long, it reached out far. Where it met the cup it curved in on itself, wanting to reach out farther. The rim was curled, the cup's contents bared to the world.
Jace's was not, she had tea in front of her rather than coffee. Her cup had no handle, where Alice's was wide Jace's was tall. Its dark color went uninterrupted by frivolous decorations. It stood without the foot Alice's had.
Alice didn't dare touch her cup's reaching handle.
Jace gripped hers, not a hold to be found.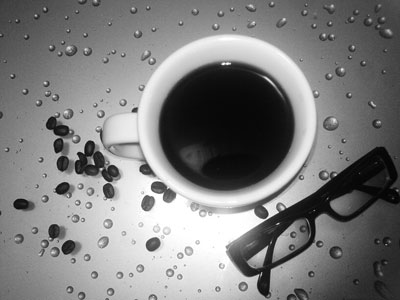 © Hannah U., Staten Island, NY