Review of Polly Wants To Be A Writer
November 16, 2013
In this effectively written fantasy story, Laura Thomas has managed to create an amazing piece of work successfully educating AND entertaining readers.

After being drawn in by the beautifully illustrated cover, I decided to give the book a try and see If I would learn anything from it.

Polly Wants To Be A Writer may be the first book I've read that really immerses readers into the story, as Polly is extremely relatable in terms of also being a young aspiring writer.

The tips on getting published presented to the main character proved not only to be helpful to her, but anyone who takes the time to sit down and indulge themselves into the world of creative writing.

Would recommend to any younger aspiring writers interested in gaining knowledge of the world of professional writing.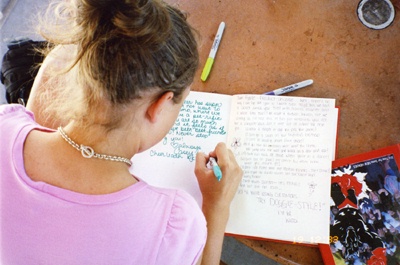 © Jessica S., Pheonix, AZ