The Cove
November 12, 2013
??Waves roll into the dock gently, playfully. It nips at the mossy wood before another wave overcomes it. The water is of cool temperature due to recent rainfall. The inlet is surrounded by trees of varying size, age and species. Their leaves are just beginning to assume their fall attire.
??Here. Here among nature's beauty and infinity is where it happened. The day I'll never forget.
??I remember the water licking my face as we zoomed across the lake in Jacob's boat. We had it mostly to ourselves as people began to hibernate. They said boating season was over, but Jacob and I didn't care. It alternated between soaring over the waves just to hear me laugh and then coasting so he could steal a quick kiss.
??He finally stopped in the cave. It was a popular place for teenagers to drink and smoke, but we liked to think of it as our special hide-out. We settled down on a fuzzy beach towel laid on the damp wood. I gazed out the mouth of the cave, appreciating the display of the setting sun and grateful for the warmth of Jacob next to me.
??In our "secret" spot, we had spent countless hours talking, swimming and exploring. There was no place I'd rather be.
??Somehow, I knew tonight was different. Tension filled the air and Jacob had to force his laugh. He sat by me at first, but then jumped up and paced. This wary, nervous Jacob was not the man I loved.
??I couldn't take it anymore. "Jacob, what the hell is wrong with you tonight? Did something happen at work?"
??"No," he replied, quickly.
??"Are your parents fighting again?"
??"No, they're fine."
??"Babe, if you're worried about passing econ, I can help you study." I offered.
??He chuckled. "Ask, I love you."
??"I know, so tell me what's wrong!"
??"No, I mean, I love you." At that moment, he dropped to his knee, slipping a tiny box out of his pocket.
??"Will you marry me?"
??
??His hopeful eyes. His expectant gaze. His shaky hand. His slightly flushed face. All of these are forever captured in my memory.
??
"Yes!" I squealed.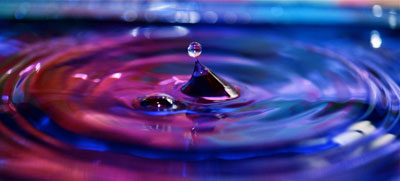 © Haley L., Anchorage, AK