Helpless
October 29, 2013
In a flash everything can all be gone. At lease that's how I remember it... We were singing to some stupid pop song in my car on our way home from dinner. Its something that we used to do all of the time together. Then, it just happened. I felt so helpless... holding your limp body tightly against mine as I wait for someone, anyone to come and save you. I felt as if you were stolen from me. Like I was nothing and our lives were worthless. I realized that day that our lives are the only thing we have in this world. It doesn't matter how much I think I need you or how much you think you need me, its not up to us.

Once again, I walk alone. As I gaze blankly into the explosion of life at the end of the dark ally, I realize that I had forgotten something. I thought to myself "How could I have forgotten? You would have thought it to be habit by now". Every time I go to visit her I bring her something from the outside world. She has been admitted in the hospital for almost 3 weeks now. I wonder if she will ever wake up from this coma, ever notice all of the nice things I have brought her, or ever be able to feel my warm embrace again. Its frustrating to me that I can only visit her on Wednesday nights. My name is David R. Moore, and I want to tell you my story.

People have always said that you shouldn't drink alcohol and drive a car at the same time. There are many commercials about it, multiple ads in magazines, billboards on highways, classes about it, and regularly enforced laws against it. Everyone knows that driving drunk can put you and everyone else on the road at risk. Right? Then why do people still do it? No one is immune to the damage that drunk driving can cause. I would know. I am a victim, a witness to its horror.

My wife and I were on our way home from a late night dinner. it was our 3 year anniversary that night. Its only ten minutes from the restaurant that we were at to our house. When we left the restaurant we had no idea what we were in for. I would have never guessed that something so tragic could happen to us. After driving for three minutes, we stopped at the red light in an empty intersection. When my light turned green I pulled out into the road. as soon as I entered the middle of the intersection a huge hummer going at seventy miles per hour collided with the passenger side of my small four door car. The driver of the hummer was intoxicated severely. His blood alcohol level was five times the legal limit. I have no sympathy for him and don't take any responsibility for his health condition. He put my wife into a coma that she may never wake up from. The doctors tell me that she could survive, but there is no telling about how she will be if she wakes up.

To anyone reading this, hear my message. Save a life. Do not operate a vehicle while you are intoxicated.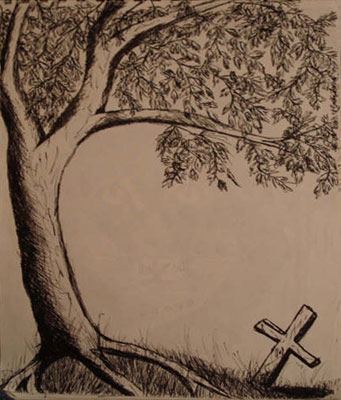 © Courtney K., Bethel Park, PA