The Pilgrim Skunk
September 8, 2013
The Bonham family stood patiently in the gentle rain.
"Ring it again!" Ransom pleaded, his grip slowly slipping on the green bean casserole pan.
"Just be patient," Mrs. Bonham said.
Before he could say anything else, Royce ran to open the door.
"Welcome! Happy Thanksgiving!" He said cheerfully, despite the dreary rain.
He lead them inside, and the Bonham family was met by soft carpets, perfumed candles, a blazing hearth, and delectable smells from the kitchen. Aislin Bonham looked on in awe at the perfectly set table, with finely polished silverware, and sparkling glasses. Aislin and Ransom looked at each other, knowing it would be an great afternoon and evening with their cousins. Royce was nine, Ransom's age, and Christa, the second cousin, was fifteen, only a year older than Aislin.
Christa gracefully accepted the green bean casserole from Ransom, and hurried it into the kitchen.

Just then, Aunt Izabel made her way through the swinging kitchen doors, an delighted smile on her face.

"Sister! This looks wonderful!" Aislin and Ransom's father, Mr. Bonham, said, embracing her shortly.
"Oh, I do my best. I'm so glad you could come!"
Uncle Morris rose from his chair, struggling slightly to balance himself.
"Let's eat!" he said loudly.
Everyone cheered.
"We'll start in the kitchen, the plates are in there. Once everyone gets their food and is seated, we'll say grace." Aunt Izabel called cheerfully.
Everyone swarmed to the kitchen, with no small amount of playful shoving and jostling to go first. Royce barely slipped in the first spot, Ransom right behind him. Aislin jumped in third, and Christa fourth. The adults gathered behind them.
"Royce! Guests first," Aunt Izabel chided, and Royce shamefully stepped behind Christa.
Aislin took a plate, and within a minute, all kinds of delicacies were threatening to topple of her plate. She hadn't even reached the sweet potato casserole, the marshmallow pudding, and other dishes. She frowned. The plates just weren't big enough.
The steady pattern of rain was calming and steady. Once everyone had sat down with their plates filled with food, Uncle Morris prayed, thanking God for everything they had, and thanking Him that the Bonham's could come on this special afternoon.
Everyone dug in the highly anticipated meal, and it lived up to all their expectations. The turkey was juicy, the mashed potatoes fluffy, and everyone went back for seconds until they were stuffed. They shared Thanksgiving jokes and old memories. Then Aunt Izabel announced that she had a question for everyone. She encouraged everyone to share one of their favorite Thanksgiving memories. She started with a short story about one year when the turkey burned. Mrs. and Mr. Bonham both recounted memories of when they were children and that it was an special day to especially realize how much God had blessed them. Christa shared what she got at Black Friday shopping the past year. Ransom and Royce both shared being able to see eachother every Thanksgiving.
Now it was Uncle Morris's turn. Everyone turned to him expectantly. He smiled, and leaned back in his cushioned chair at one head of the table.
"Well, I recall when I was an little boy, no older than Royce and Ransom." he started, "It was a beautiful day, unlike today. The sun was shining gloriously and the sky was cloudless. About a hour before the guests arrived, my mother decided that we should eat outside."
Everyone's faces turned wistful, trying to imagine what that would be like.
"You can imagine what chaos ensued." he continued, "My dad set up two huge tables, then headed inside to take a quick nap before the guests got here. My mother, my three sisters and I were left to set the table, bringing together chairs, carrying all the food outside, lighting candles, and many other small details my mother loved. By the time the first guests got here, we had just finished, and had collapsed into chairs moments before. We got up, and greeted, talked, and laughed with the guests. We all went outside to eat when the guests had arrived, even sitting on old sofas, office chairs, and a small bench at one corner. The bugs chose to leave us alone for the most part, thank goodness for that. But one creature would not be put off by yells and flying hands. When my Grandma Lacey kicked it out from under the table, it lifted its tail and sprayed everyone's legs with it's pungent spray."
"A skunk!?!" Ransom exclaimed, astonished.
"Yes, sir!" Uncle Morris laughed. "And then came a genuine uproar. Just imagine the screams, and the horrible smell!"
"So what did you do?" Aislin asked, a horrified look on her face. She had never been sprayed by a skunk, but some of her friends had, and she knew how bad the smell was, even after dozens of baths and showers.
"Well, my father demanded that we finish eating before addressing the problem. So we all finished our Thanksgiving meal with our best Thanksgiving clothes soaking up that scoundrel's spray. I have never to this day seen so many old people eat so fast. When everyone was finished,they quickly rose and rushed to the one bathroom in our humble farmhouse. Only two people could fit inside at once, one rinsing in the shower, fully clothed, and the other dashing water on his legs from the sink. Soon the house too was filled with the repugnant odor. That black and white intruder was therefore remembered as, 'The Pilgrim Skunk'."
Uncle Morris let out a quiet chuckle. Everyone else joined in the laughter, each picturing the hilarious scene slightly differently.
The rest of the day passed merrily, and far too quickly. The Bonham's stepped back out into the rain with full stomachs and happy hearts. Although it was cold, Aislin was thankful for the rain. Without it, Aunt Izabel might have decided to eat outside, for there was always a chance that the Pilgrim Skunk would return.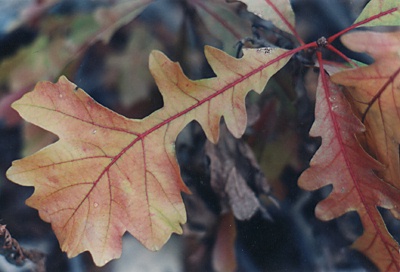 © Allison S., Eau Claire, WI