Let Go
September 5, 2013
"You wanted this, didn't you?" Alex asked me as I white-knuckled the rope.

With a forced smile I replied, "Of course! I need to get over this stupid fear." My eyes scanned over the large expanse of blue-green water.

"Carson..." my impatient friend sighed in irritation, "The water doesn't bite!" I shook my head. It wasn't the water that scared me. I was when I lost the feeling of control. The underwater world was one of it's own. A world that was vast and wild. For my own sake I tried to look confident, but my trembling hands game me away. As I was thinking over my situation I felt a shove from behind. Fearing for my life, I gripped the rope as tight as my hands allowed me to. My legs wrapped around my only life-line. An inhuman shriek escaped my mouth as I swung further away from shore and my best friend. When I was as far as the rope would allow, I took a deep breath and fell into the watery world below. That was the day I learned to let go.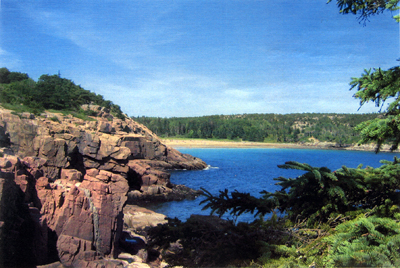 © Annie Y., Northborough, MA