deep roots
September 3, 2013
The firelight traces the figures in flickering light. A wide circle around the flames bathes some in light and some in shadow. A joint is passed around the circle, everyone taking a puff. An outstretched arm shakes the joint impatiently at the next person in line. She shakes her head. Again, the arm pushes the joint at her and voices chorus in approval.
"I said 'No'." The girl stands up, light bathing her tanned skin.
"No, I think she said yes." slurs a girl next to her, "Right? Anna just doesn't know what's coooool..." The last word is drawn out, menacing. A chant goes up,
"puff it, puff it, puff it, puff it." Anna stands tall, the chants bouncing harmlessly off her strong willpower. The ringleader gestures for her to sit down, she does. His face is riddled with shadows, the angry glow of the joint dancing the shadows across his face. The sweet scent drifts lazily on the wind, popping and snapping of the fire draws the shadows around the group.
He holds the joint out to Anna, she shakes her head. A collective gasp whips through the circle. No one had ever refused the leader before.
"I like you," He takes a long drag, "You've got a tough spirit." He nodded once.
Anna walked out of the circle and never looked back.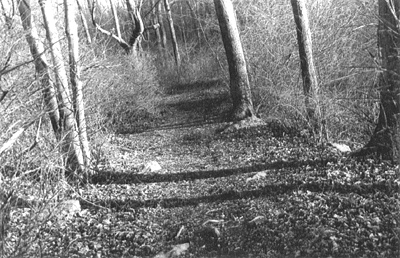 © Nicole N., Wilton, CT