My Inner Demon.
August 7, 2013
The merciless demon keeps me in its grip. I lose all the control over my body. It's always the same. It empties me of all coherent thought. All I feel is pain. More pain than can ever be imagined in my wildest dreams. There is no remedy for this deadly disease. No one knows how this disease came to be or how to stop it from spreading. They know nothing about this. Nothing can be done. I am the first. I am doomed.

I awake from my hollow dreams to a waking nightmare. They never let me sleep. They plunge razor-sharp objects into my still body, making it ache for a moment of comfort. The bright lights burn into my squinting eyes yet they refuse to let me close them. And the god-awful screaming. Please just someone make it stop. I slip back under to the safety of my dreams.

I feel drops of water slowing falling on my chest and when I open my eyes, I see a woman with her back turned to me. She seems vaguely familiar. Her slightly graying hair and the crinkles under her eyes seem to trigger a memory in my mind. But I can't seem to remember who she is. I slowly lift my hand and reach it out toward her. She turns to me and like a key fitting inside of a lock, I realize who she is.

"Mom?" I croaked.

That was enough to send her into a wave of fresh tears. The tears streaked down her face like rain pouring on a midsummer's day. She came to me and grasped my hand in a grip that suggested she may never let go.

"I love you. I always have and no matter what happens, I always will," she whispered into my ear.

As I looked into her loving gaze one last time, the pain seem to dull. The light from my eyes seemed to fade but I knew that I still had one thing left to do.

"I love you, Mom."

I closed my eyes, never to open them again.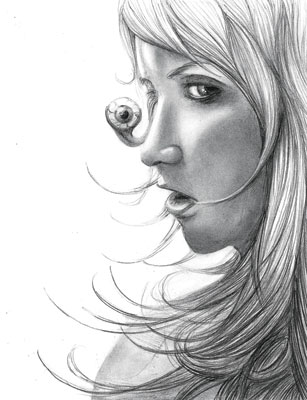 © Jessica P., Bethel Park, PA