running from the inside
August 10, 2013
I become weaker as a person the longer I hide this from you. Laying in the dark; holding myself; staring blankly into the air; letting my mind fill with the worst possibilities. I just want to tell you. I just want to be honest with you, but I just don't know how. I'm terrified of disappointing you, but I need you.
Every night I lay alone I think about you. I think about running into the next room and collapsing in your arms, your shirt comforting the tears rolling down my face dripping off my chin, and confess the entire night to you.
Instead I run out of bed to turn the light on and rummage through my drawers for my journal knocking them out the sockets and throwing things around until I find it. Flipping through the pages my eyes are swelling and my breaths are becoming shorter. Finally finding an empty page and scribbling everything I want to say to you onto it. My breathes becoming louder but longer, and my tears piling over my waterline and pouring heavy down my face.
As I finished my last couple sentences I begin to calm down. With my face becoming less blotchy and my head beginning to pound I close my journal, shut the light off, wrap myself into my bed and fall asleep with my journal in my arms.
During the night I can feel myself tossing and turning. I'm still asleep, but it feels like I'm wide awake. Playing your possible reactions in my head over and over again. It's only a nightmare, but it feels like so much more. Causing me to sweat and my temperature to rise rapidly. Running from your face in my head, and flipping around in my sheets in reality.
Stuck in a dream of guilt attempting to escape my own mind.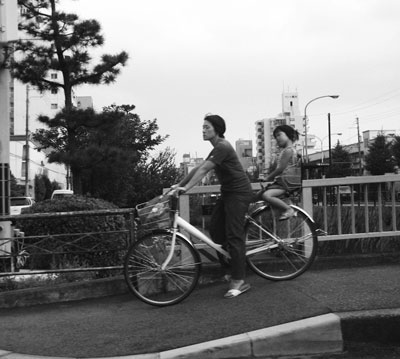 © Elizabeth C., Andover, MA