The Reflection
August 6, 2013
Poor thing, was Juanita's first thought.
The boy was crying over a puddle in the street, his tears falling into it, creating its foundation of salt and sorrow. In rickety shoes he wavered back and forth.

She walked to his side and kneeled down. "Are you alright?"
"No!" he sobbed. "No! My reflection---"
Juanita looked into the rainwater pool. "What?"
He would not look at her. "It's not right. It's not. I was here yesterday and it was fine then, but not now. Look at it!"
She looked again. "Looks alright to me."
"No!" He was desperate, pulling at his shirt and wobbling in his shoes. "It's not me!"
"Of course not." She smiled. "What did you expect? There's another world in there."
He paused, and looked up at her. "There is?"
"Yes. I'm sure that little boy is looking in and worried about the same thing."
"Oh." His face relaxed. Thank you!" And off he ran, to catch his mother.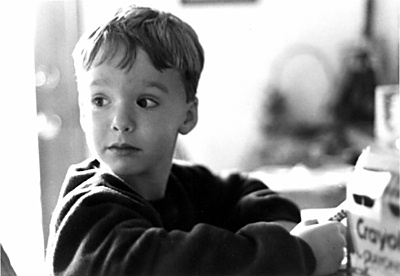 © Caycie G., Rochester, MA