Human Rituals
July 25, 2013
Sitting outside the library while eating my lunch in solitude isn't something that I like to advertise. It's boring and dull and well, lonely. Eating your lunch with only your lame backpack and thoughts for company isn't very entertaining, especially since I'd been stalked by my thoughts the entire day leading up to lunch. And like anywhere I go, when I'm sitting all by myself, people tend to stare, as if you're plagued with some horrible disease, and unpopular. Or maybe I get the one person who has enough courage to break down social clichés and they ask if you're new to the school. To that I give a big smile, one so big that they almost don't see the flames burning in my eyes and say, "No, I've been here longer than you."
But today I wasn't bothered by anyone; courage, it seemed, was a dying value. No one approached me or even offered me a glance, they all just quickly walked past me hoping that I wouldn't notice the way that their bodies clung to the other side of the hallway, as far as possible away from me.
Then a senior girl came out of the bathroom, just after she spent the last few minutes checking herself out in the bathroom mirror. And trailing down the side of her leg was a long thread of toilet paper clinging to the inside of her waist band. She didn't notice as she waltzed past me, giving me a sorry glance, acknowledging my aloneness. And I sat there, my lunch resting in my lap and gave her one too. After all, I wasn't the one who had the cape of toilet paper stuck in my waist band.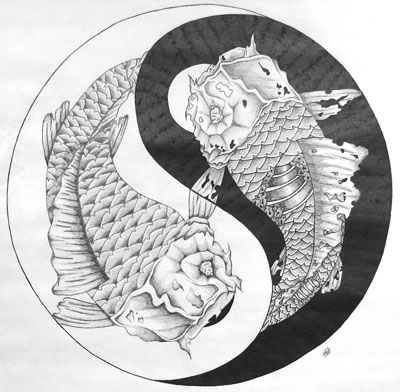 © Matt F., Pierz, MN